We are your specialists for advertising at the exhibition grounds.
To get a first impression, we recommend our video. You will get lively impressions of the advertising possibilities.
We will be happy to advise you personally. Under the heading "The Team" you will find all contact persons.
Illuminated advertising media: Slim Box & Triangle Tower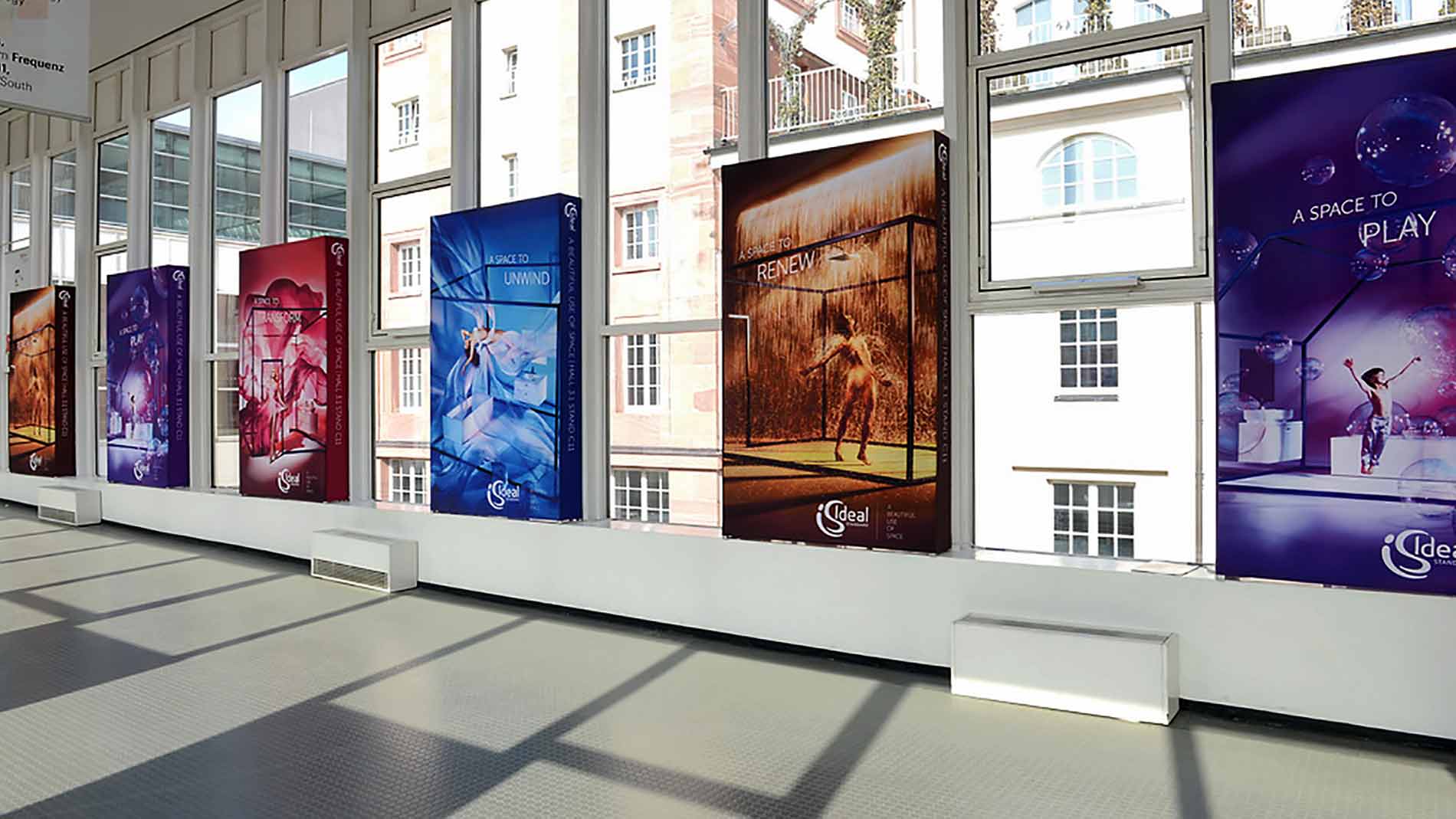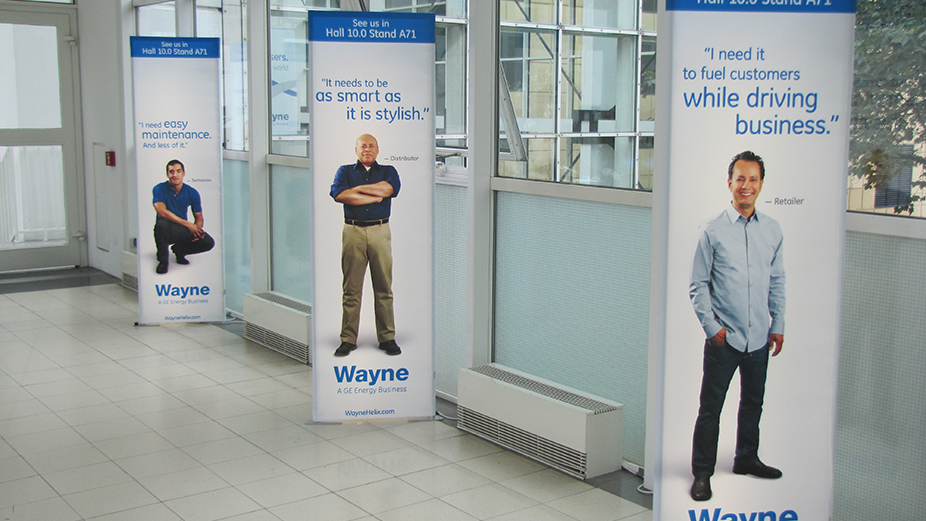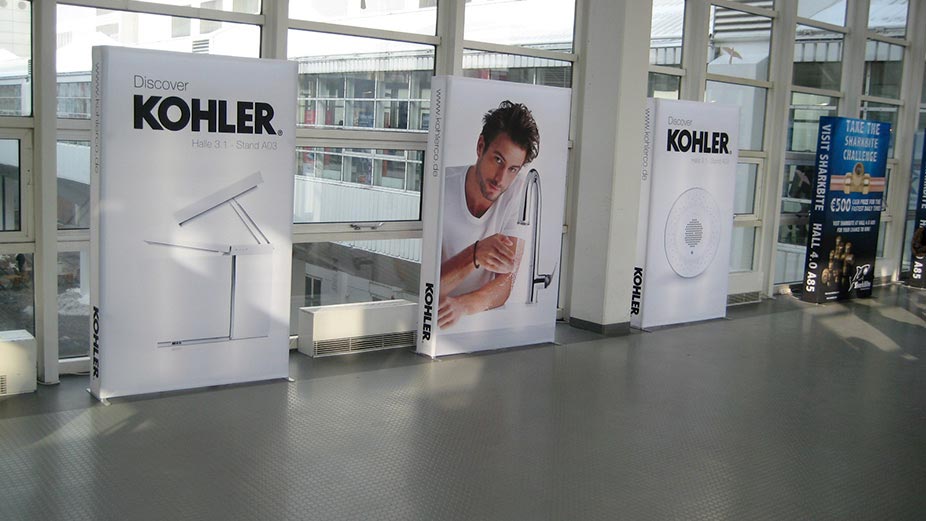 Slim box for wide appeal
The illuminated Slim Box is a true eye-catcher and offers lots of space for your advertising.
Format: Front view: w 120 x h 200 cm, Side view: w 20 x h 200 cm
Makes a lasting impression three times over
The Triangle Tower offers an elegant look from all three sides. Thanks to its shape and luminosity, this medium underscores any message!
Format: w 60 x h 200 cm, three-sided
Use the Slim Box and Triangle Tower to present your product. Make your products hands-on with eye-catching advertising. Possible additional equipment:
Brochure rack
Bag hooks
Product presentation
Display Cases: Dekora & Dekora Spezial
Display windows at the trade fair
Advertising, no one can get past – where everyone passes by. All the trade fair visitors will have your product in sight thanks to the illuminated Dekora standing or wall display cases along the Via Mobile moving walkway.
The choice is yours:
+ Dekora – the wall showcase with a magnetic back wall
+ Dekora Special – the free-standing display case
All showcases are fitted with lighting.
We offer the following additional services along with the showcases:
Memo box for your flyers (various sizes)
Socket (in Decora Special)
Additional spotlights
Sign with booth number and company name
Pinboard in Dekora
Advertising corpus: Advertising units that stand out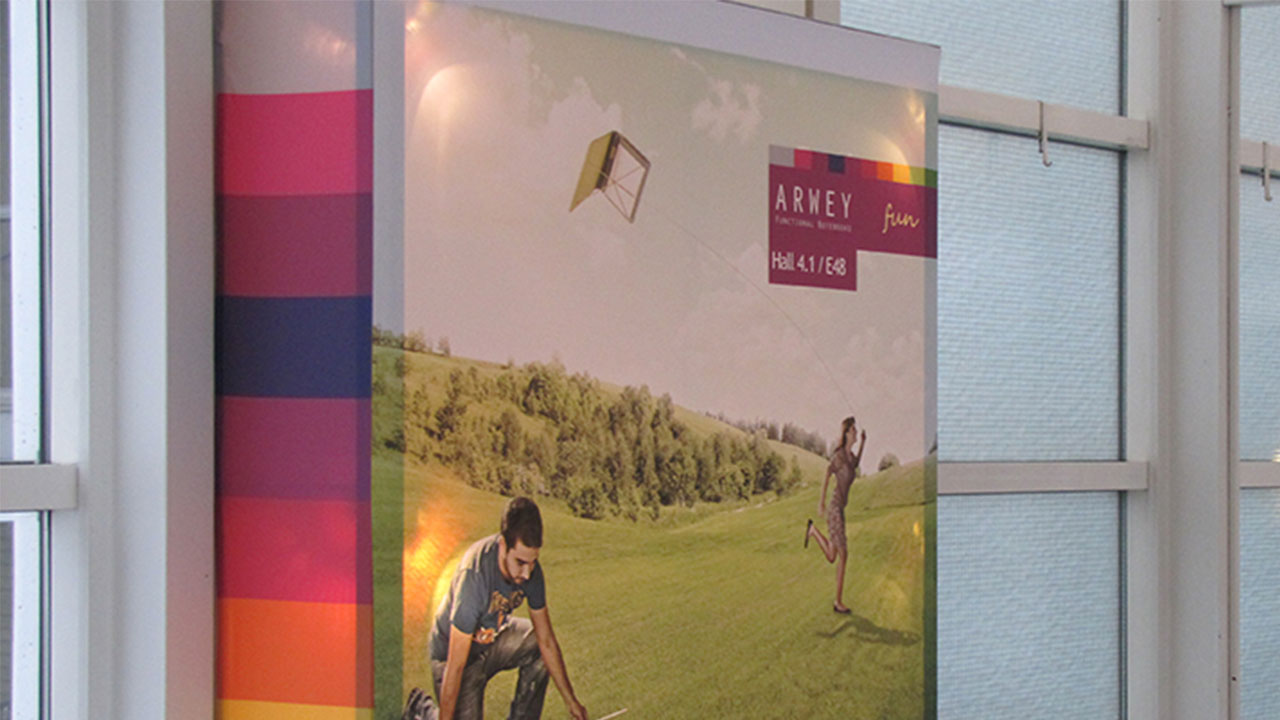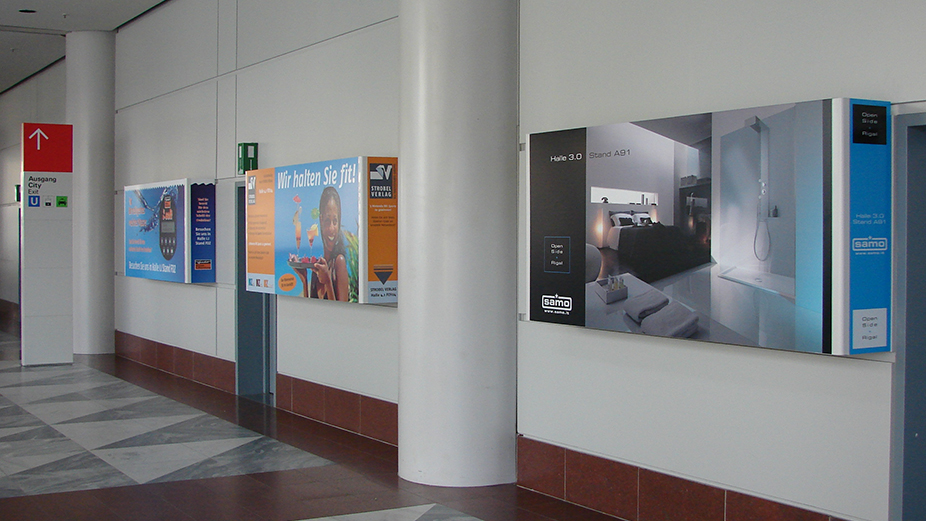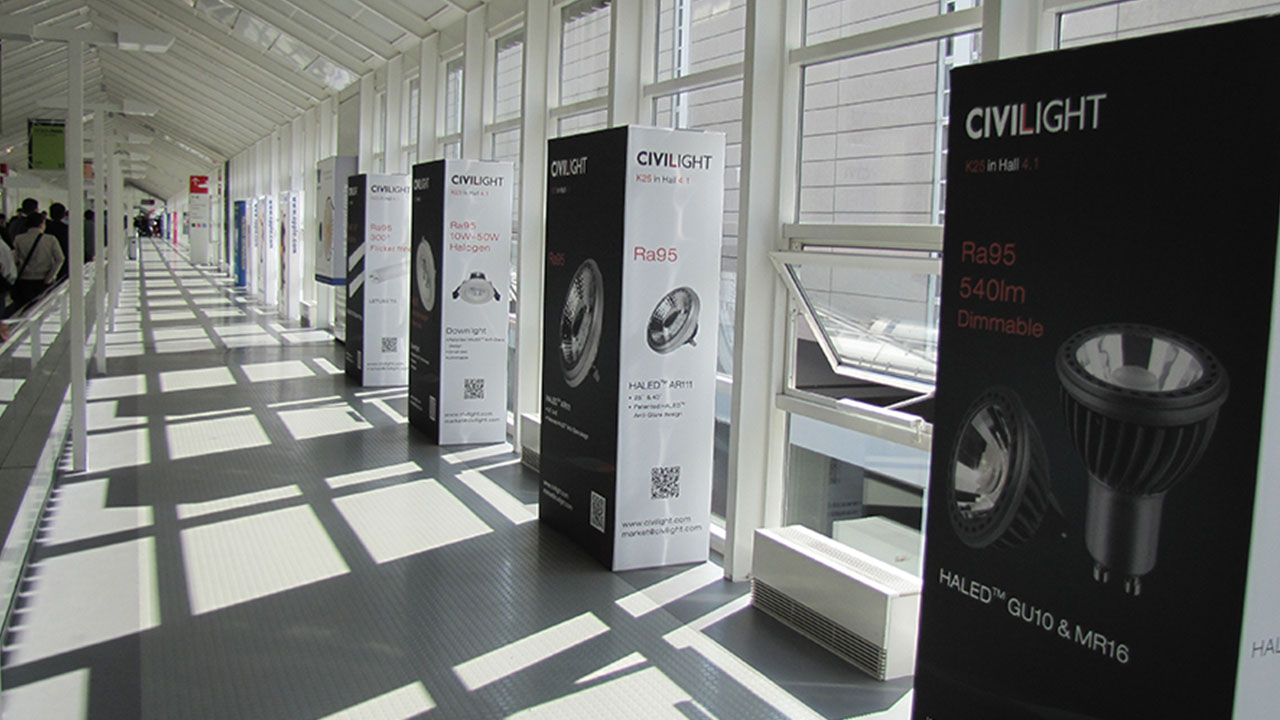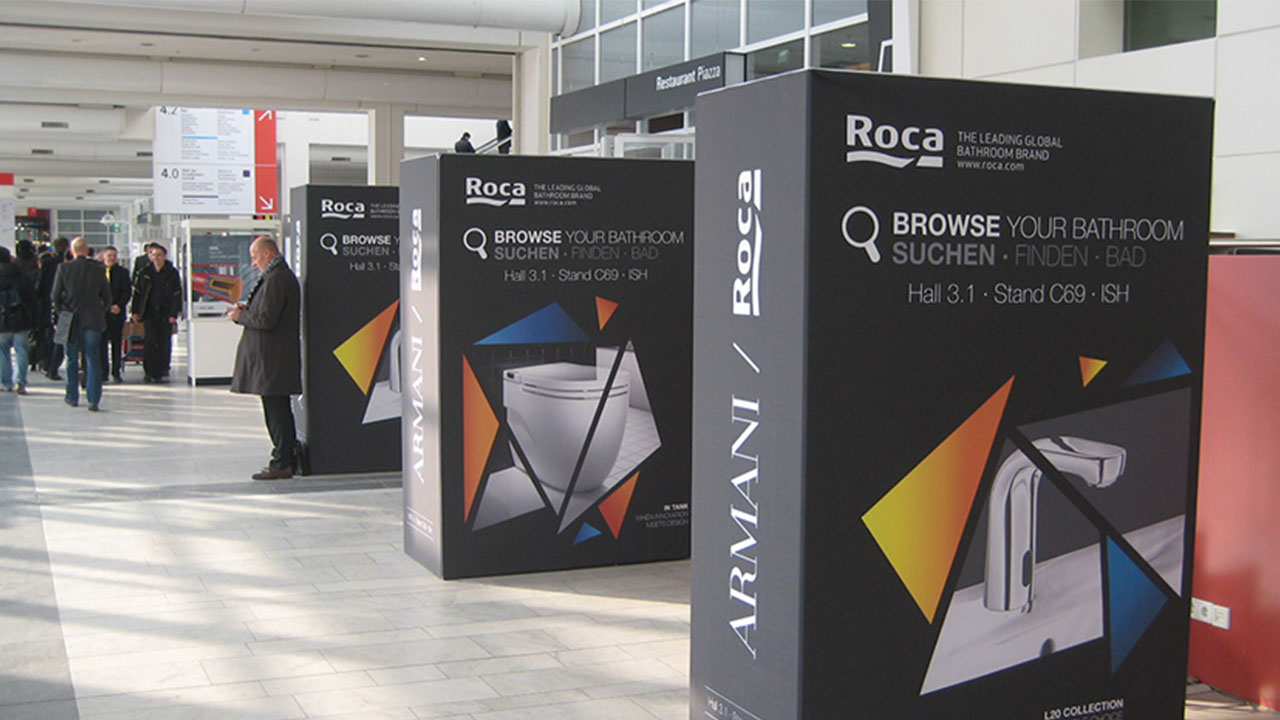 Corpus lets you strategically position your advertising at all key locations around the exhibition grounds. The threedimensional advertising units are available in four sizes (Dimensions depending on the placement):
Corpus_M
Format: Front view: w 243 x h 110 cm, Side view: w 30 x h 110 cm
Corpus_L
Format: Front view: w 100 x h 200 cm, Side view: w 50 x h 200 cm
Corpus_XL
Format: Front view: w 145 x h 215 cm, Side view: w 75 x h 215 cm
Transparency posters: Lumio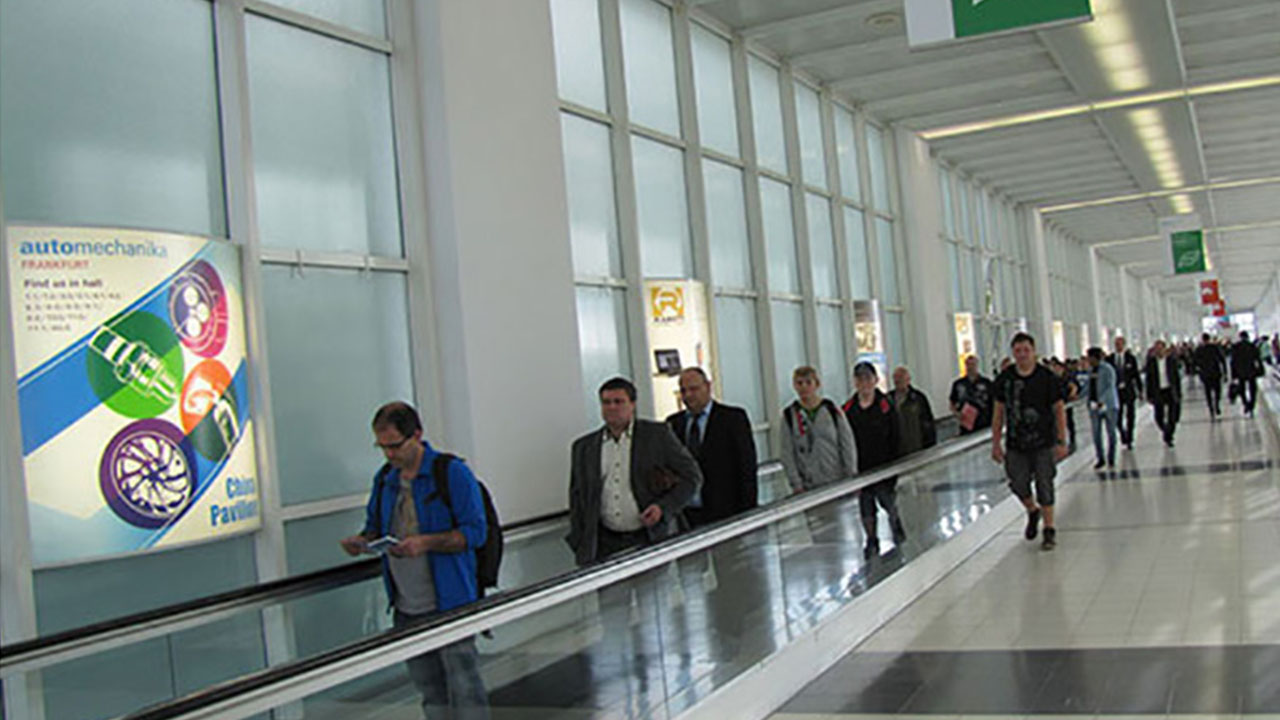 It enlightens and brightens
The Lumio convex transparency poster illuminates central routes of the exhibition grounds. Outshine the competition.
Format: w 121,5 x h 125,5 cm
Promotion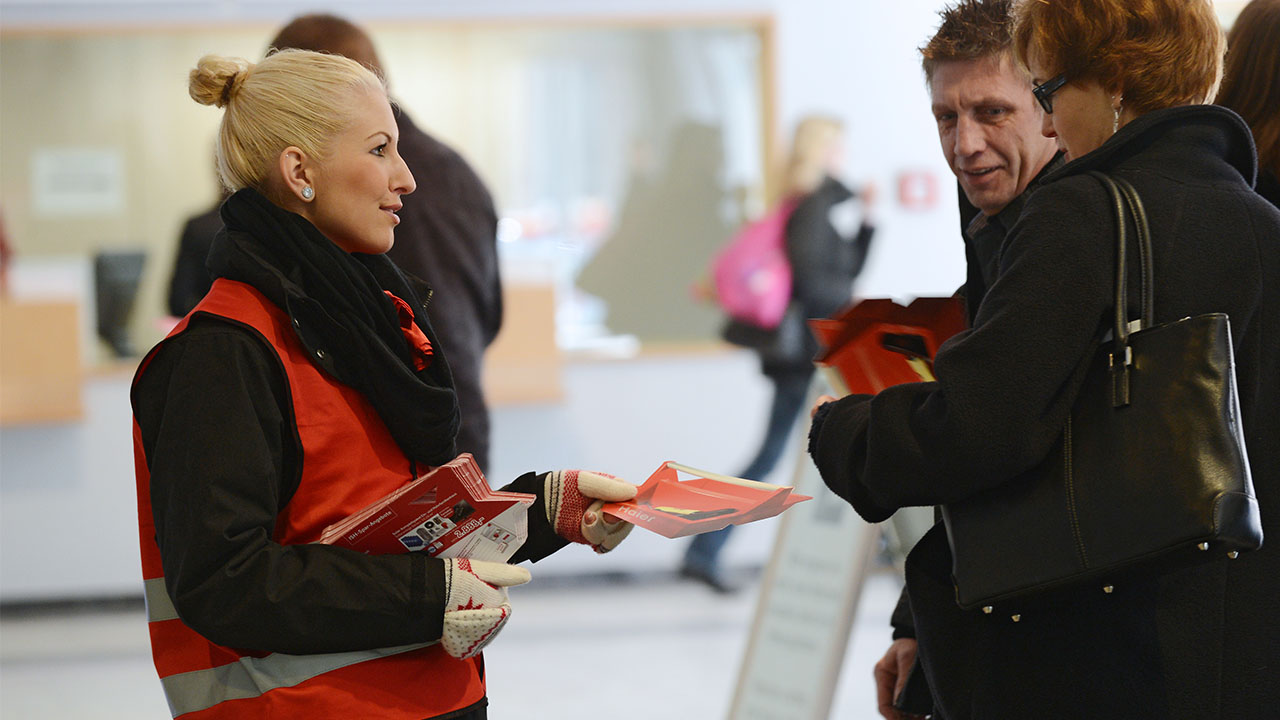 A very personal touch 
Promotions lend a face to your advertising. You can actively meet and greet visitors as well as lead them to your trade fair stand by distributing flyers and giveaways. 
This way, you can expand your presence to include several locations – at central and exclusive points of the exhibition grounds, such as the Via Mobile, the entrances, the foyers or the ground's Rebstock visitor area.
Banner: Large indoor advertising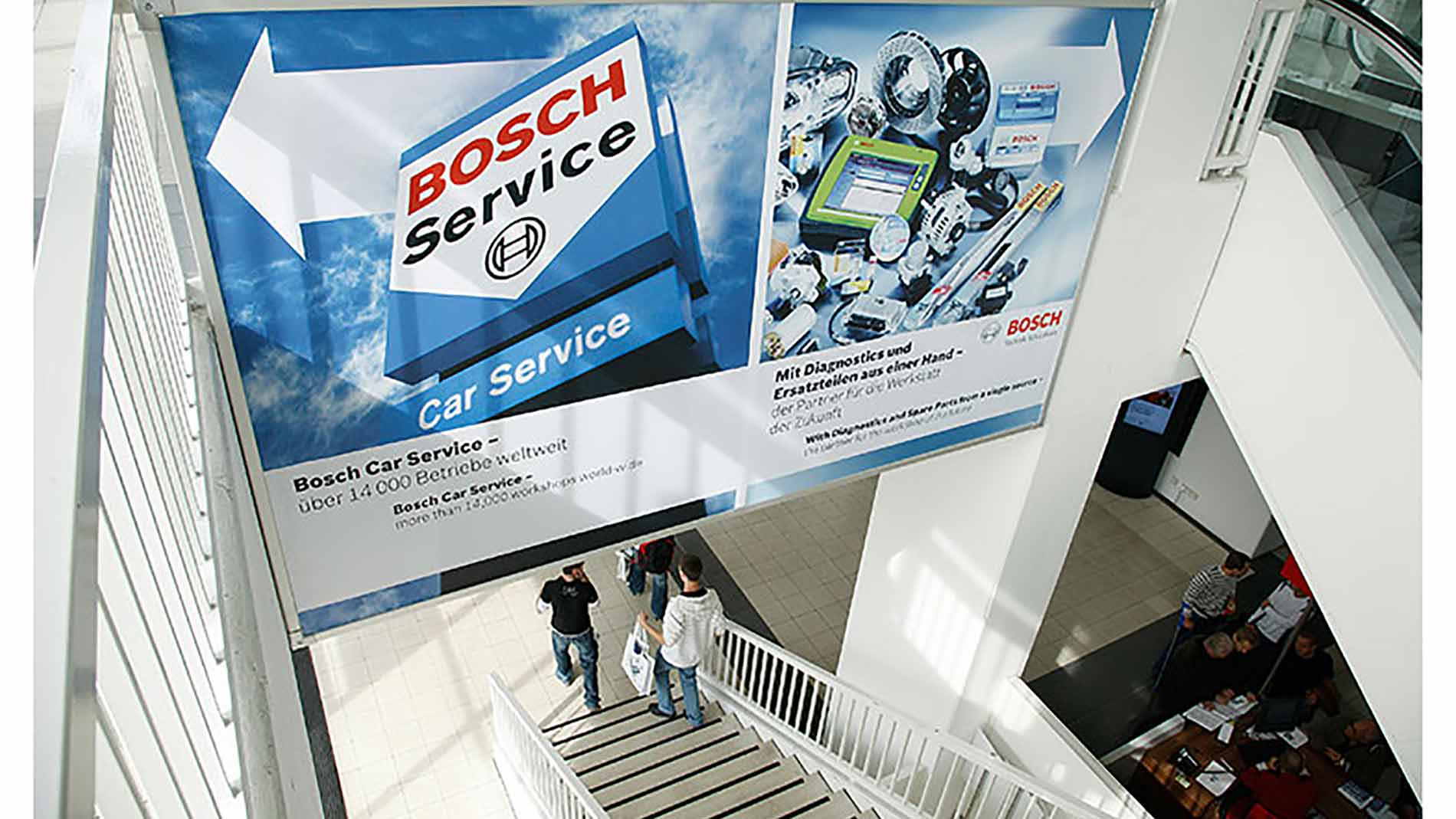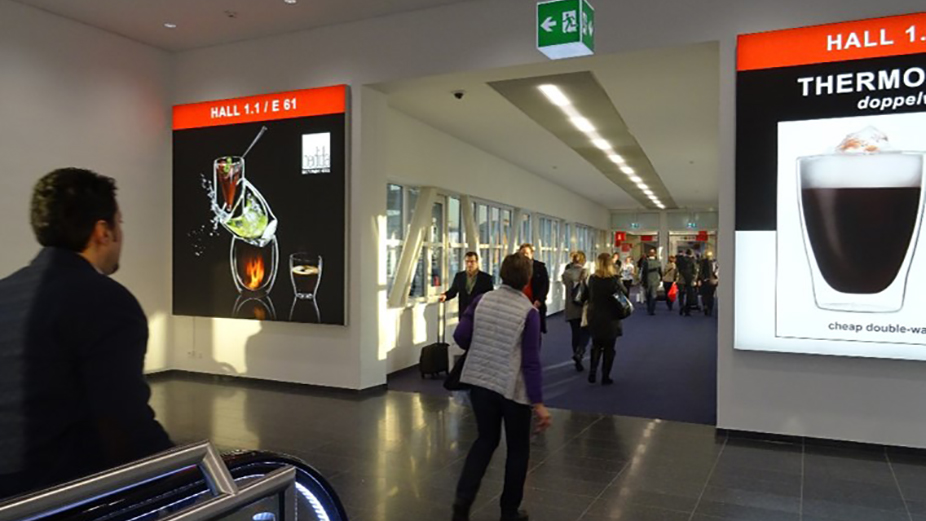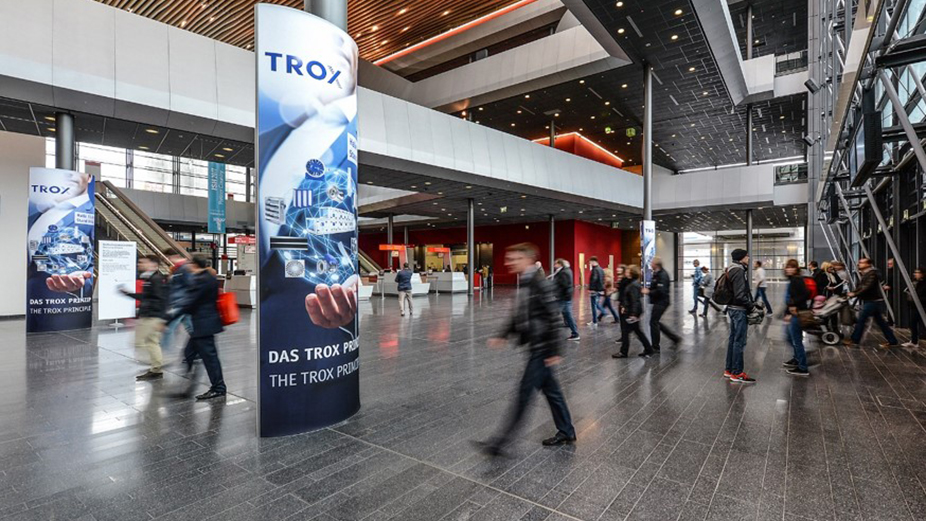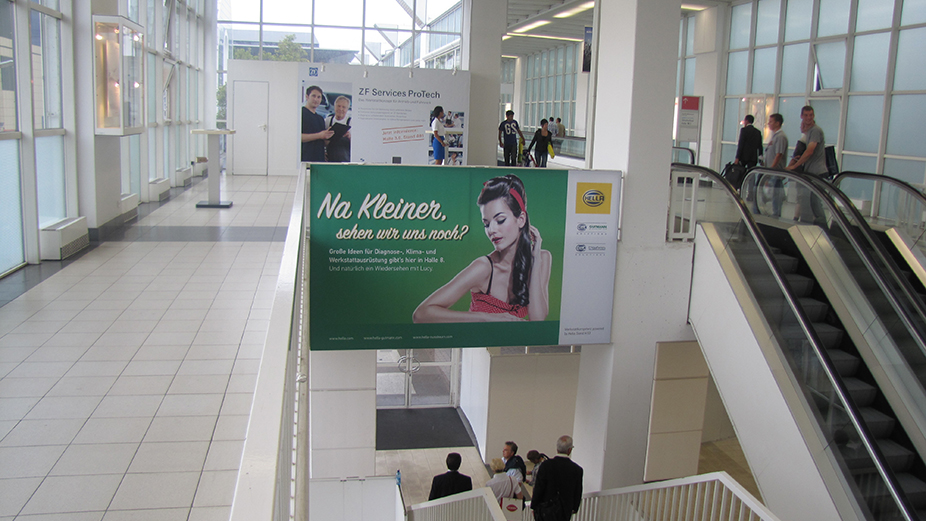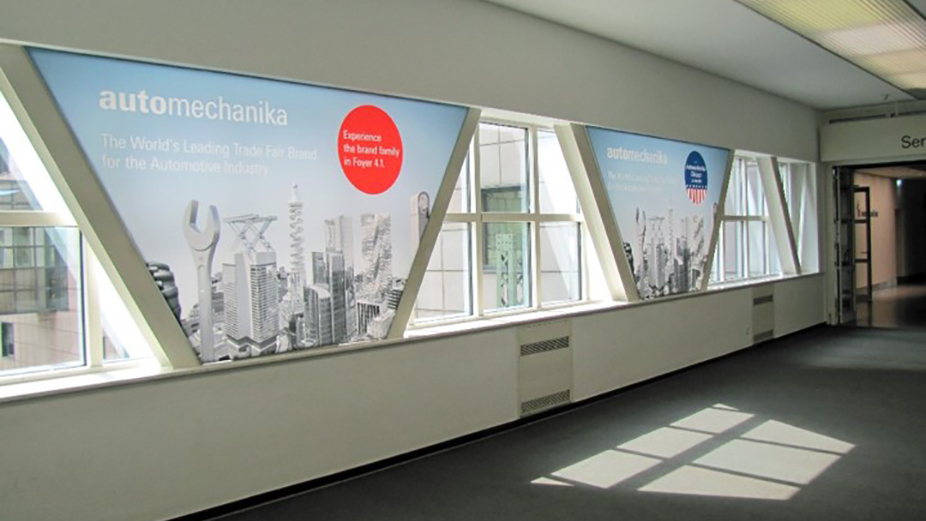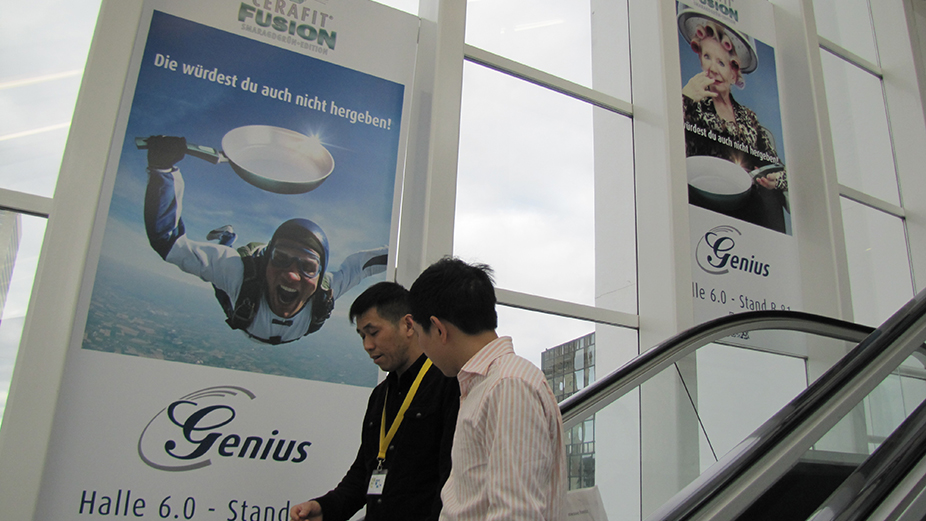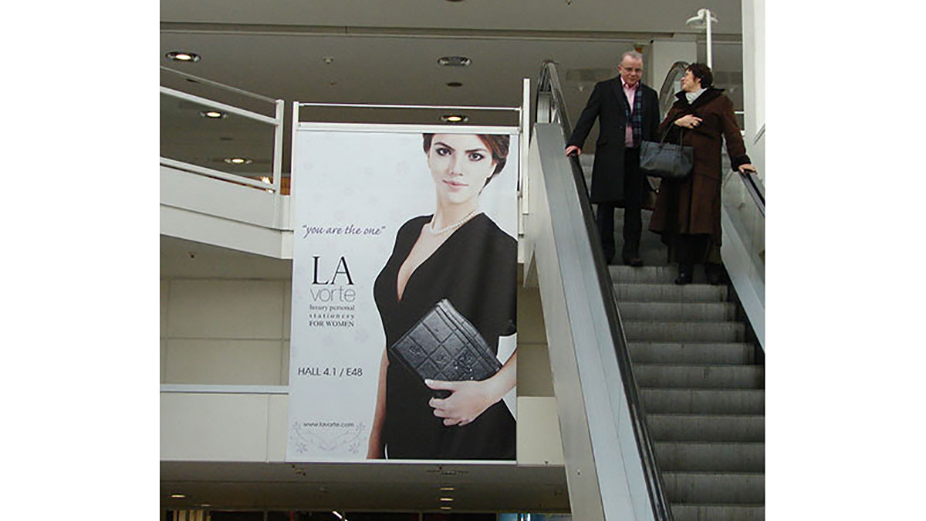 Absolutely sensational
Use banners at strategic key locations and the interest of visitors will be guaranteed every time. Various sizes and positions available.
Advertising Walls & Plano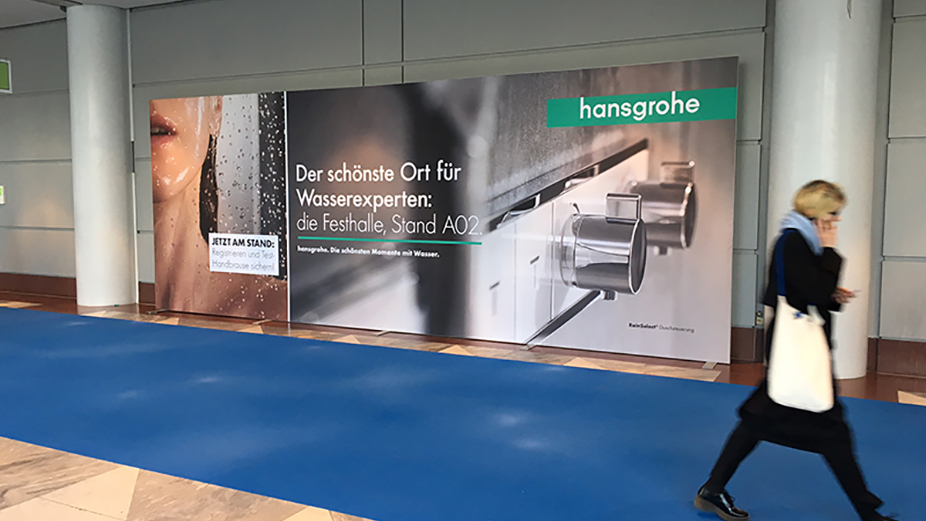 Remarkably effective
Our mobile advertising walls in the central traffic area bring attention and visitors. And with Plano, which optically expands your exhibition booth through the use of graphic space on the hall wall or the hall's columns, your presence becomes visibly larger in size.
Posters can be hung on the hall's columns and are placed close to the booth.
Advertising walls and Plano are available in various sizes.
Escalator stickers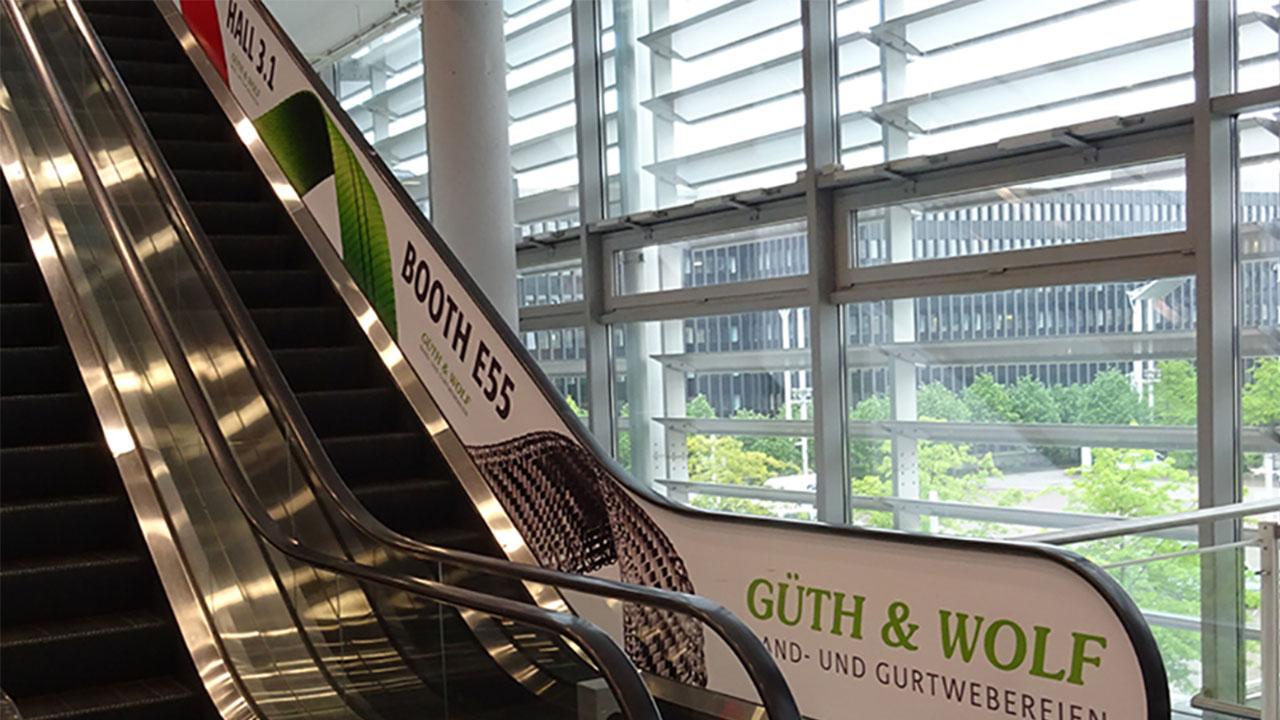 Your message – perfectly transported
Your advertising comes into its own on the side panels of the escalators and is optimally presented along visitor flows.
Various sizes and positions available.
Mirror advertising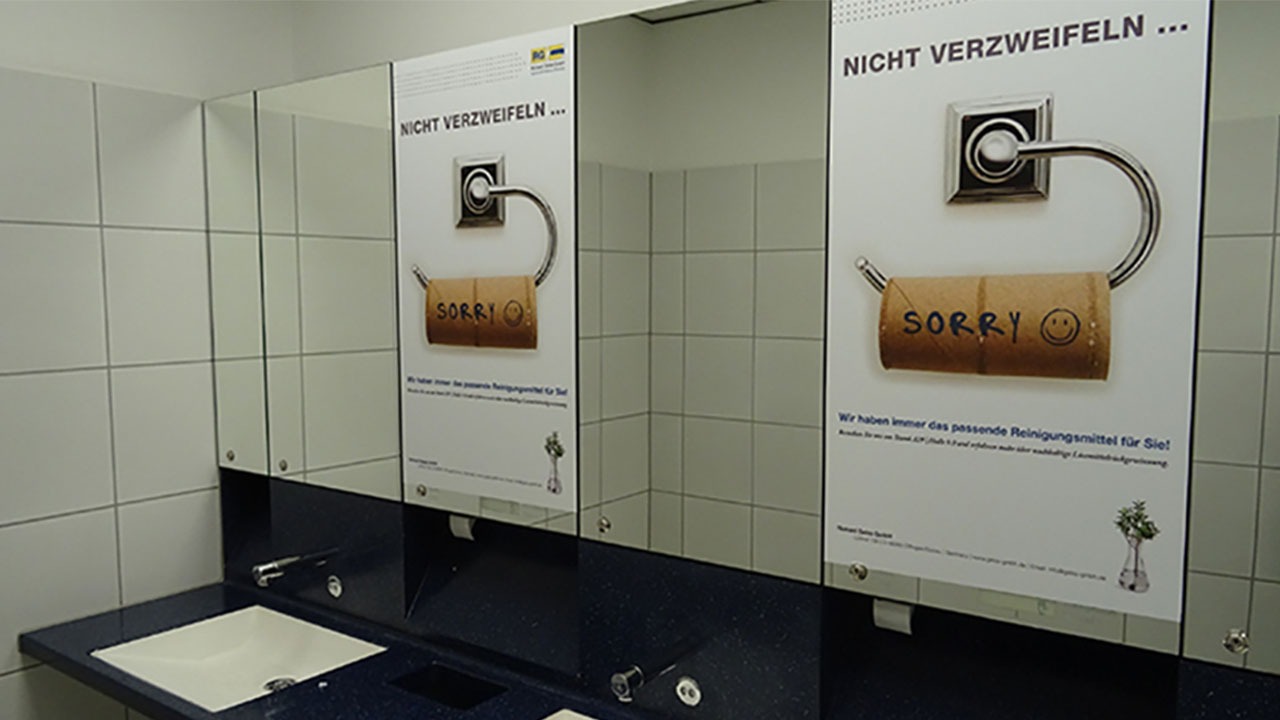 See and be seen
An absolute highlight is your advertising on mirrored surfaces in the washrooms. Unique placement for your advertising with the same possibilities!
Different sizes per hall level.
Floor stickers: Floor graphics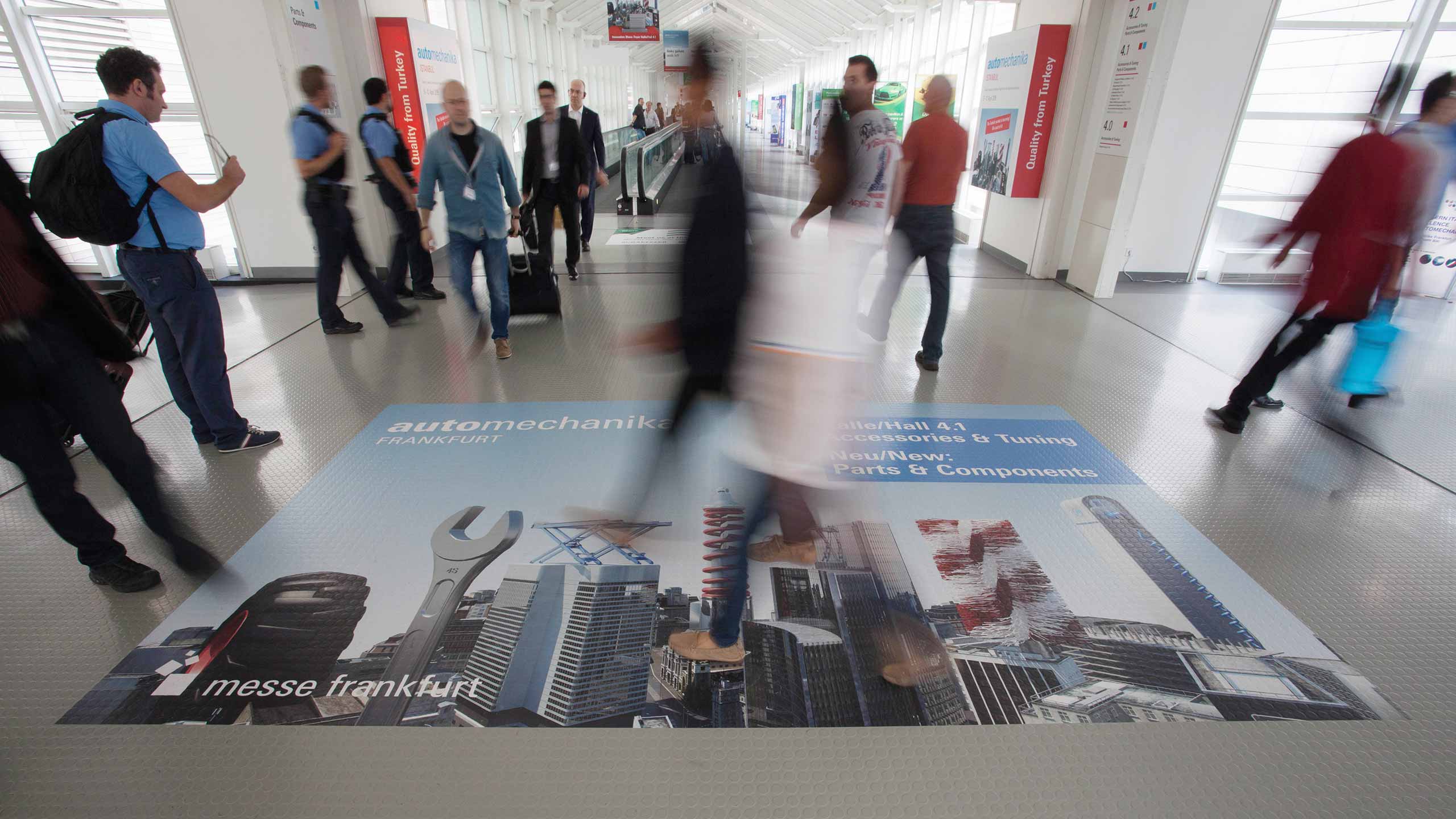 Goal-oriented advertising at every turn
With FloorGraphics, everything runs smoothly: The attention-grabbing advertising media point the way and bring exhibition visitors to your booth.
Different sizes are available for a range of places.
ePoster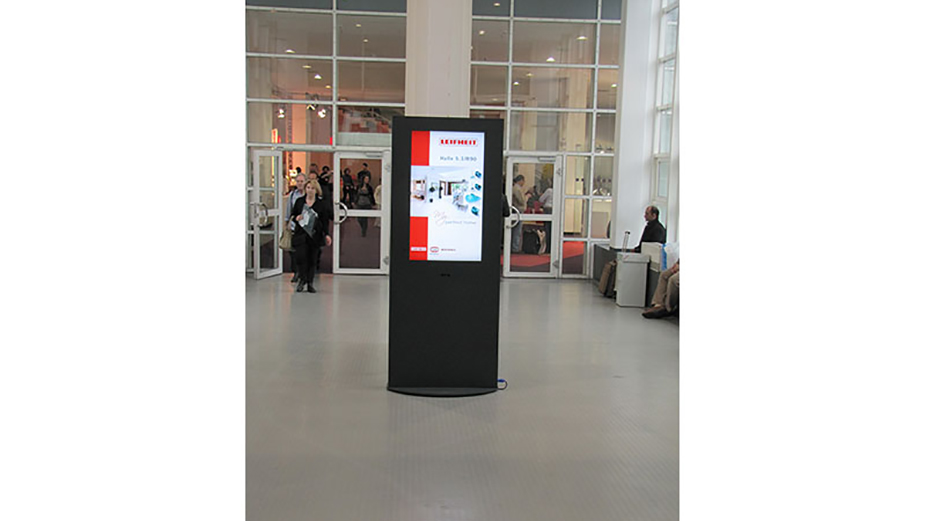 Multimedia and simply ingenious
Take advantages of the benefits of a digital advertising medium. Generate awareness for your products or services with the ePosters at ten hotspots around the exhibition grounds. Whether slide show, flash animation or video – the terminal with integrated flat screen can handle any task you can imagine.
Bookable advertising times: 20 or 30 seconds in length
Your spot runs an average 10 to 15 times per hour at all ten hot spots
The multimedia advertising medium includes a terminal with integrated 40" LCD flat screen in portrait format with built-in PC.
Radio Via Mobile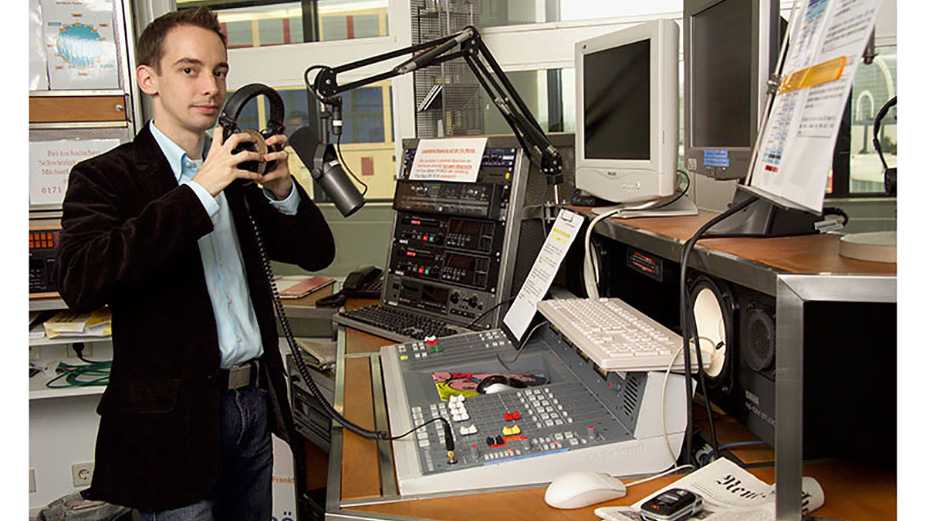 An ear-opening experience with radio advertising
Accompany visitors on their way from one exhibition hall to the next with your own radio spots. Take advantage of the opportunity to acoustically generate awareness for your brand and thus in a very direct way.
The exhibition's own radio radar station can be heard on each of the 1688 metres of the Via Mobile, the main axis of the exhibition grounds. It broadcasts a wide range of music, exhibition information about special exhibitions as well as the latest news from all over the world, traffic reports and weather forecasts.
Haven't got your own radio commercial yet? No problem, the production of your spot is included in our broadcasting price.  
Brochure display: Optimo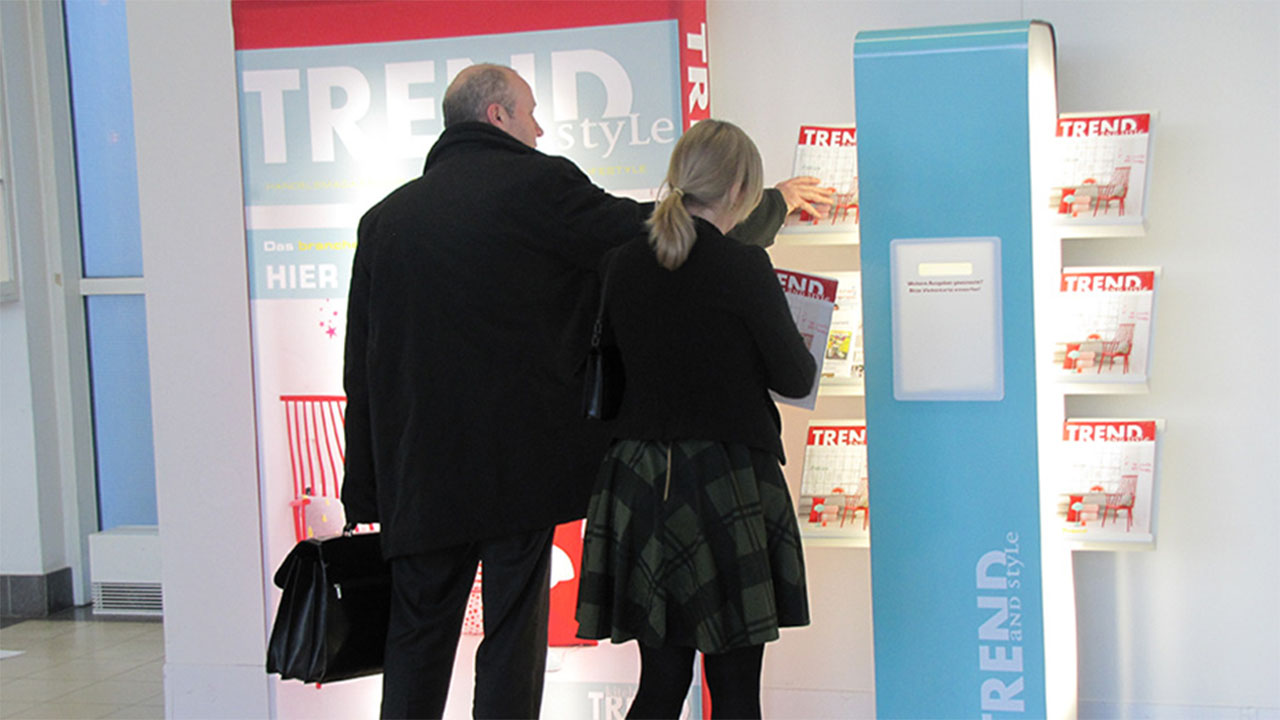 Large distributor
Along the central walkways, your brochure display – placed to your liking – attracts attention and turns your advertising into a sure-fire success.
Affixing the display according to your layout is included in the price. You are responsible for decorating and filling your display. As an alternative to brochures, you can also hang your bags on the display or place your giveaways in a container.
Insert in the exhibitor folder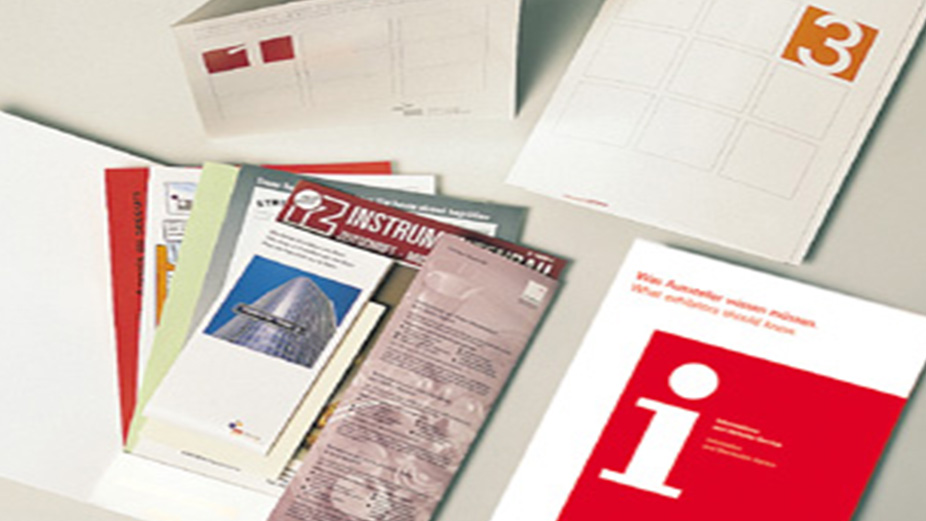 We'll do the handing out for you
Advertising can be so simple: as an insert in our exhibition folder, your message is simply on the best way to the target group.
At the beginning of a trade fair, each exhibitor receives a folder with the most important information about the event. This is an opportunity for you to distribute print advertising to other exhibitors at a low cost and reliably.
It is possible to distribute to all the exhibitors of a trade fair as well as focus on special halls and levels.
Façade banners: Mega posters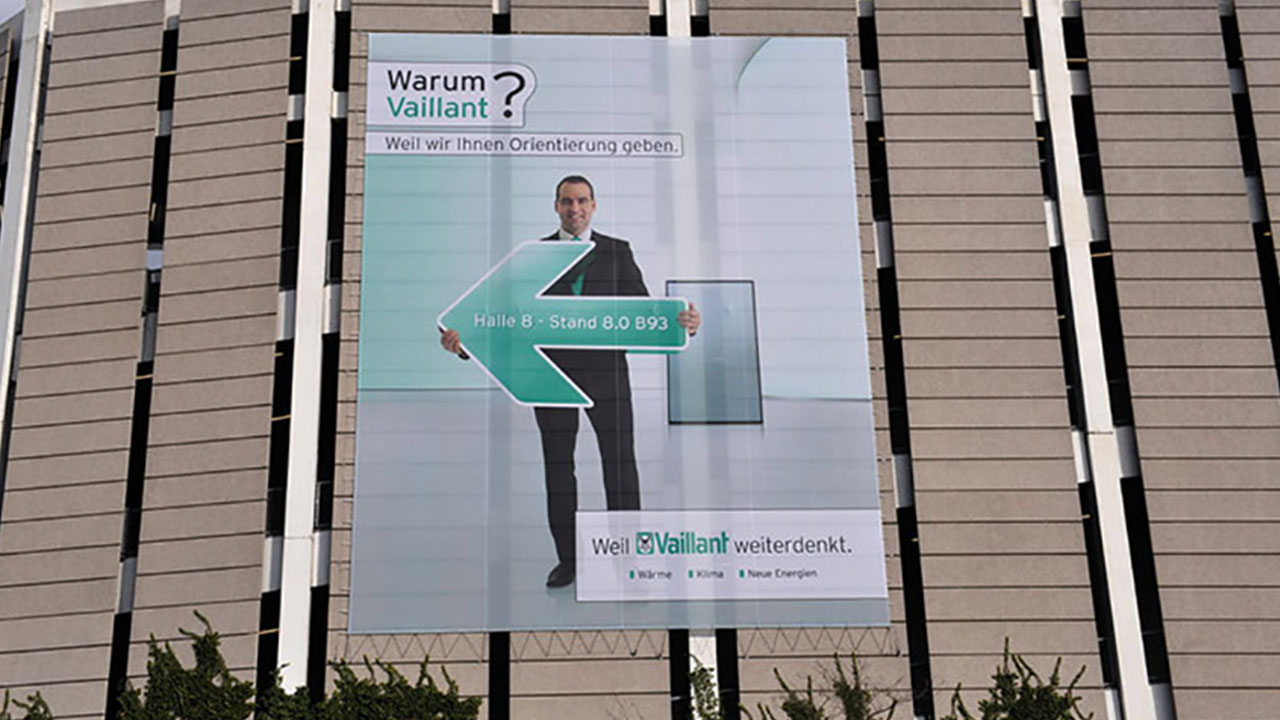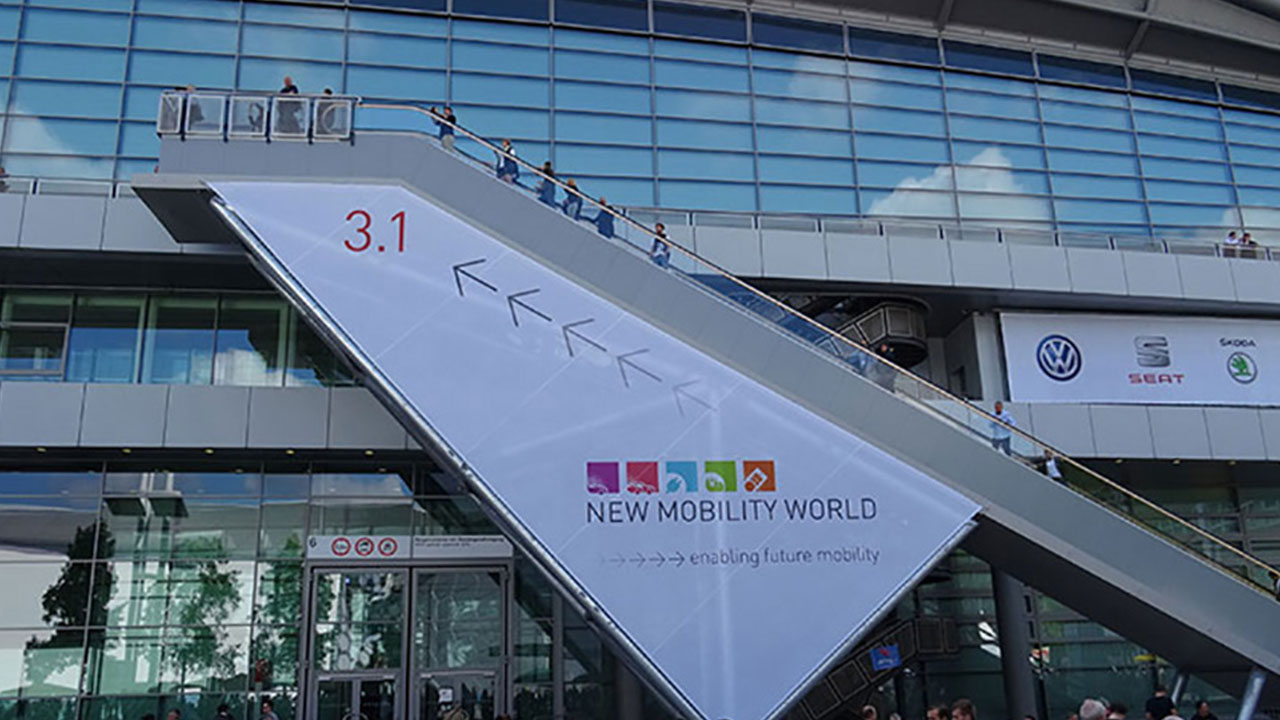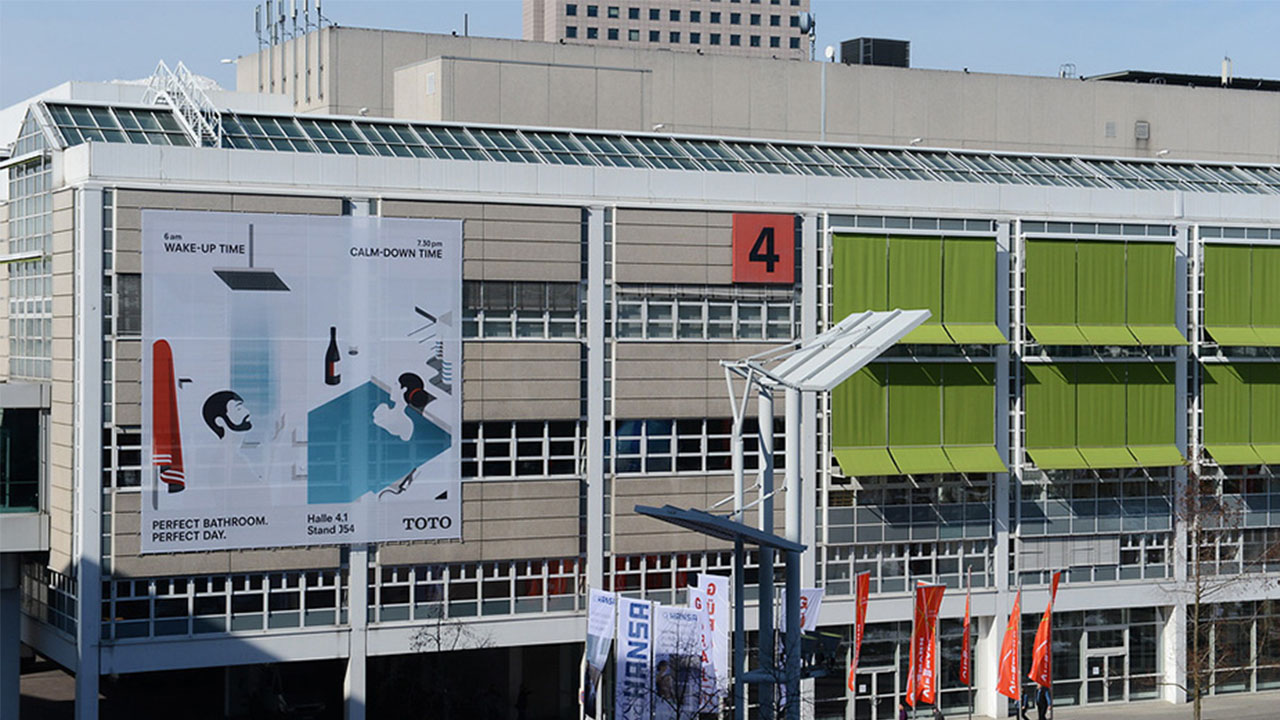 Larger than life
Large-format posters placed on the outer walls of the exhibition halls will guarantee maximum attention. Anyone who advertises with this medium clearly shows they belong to the big league.
Various sizes and positions available.
Advertising towers: Trigo & Oktavo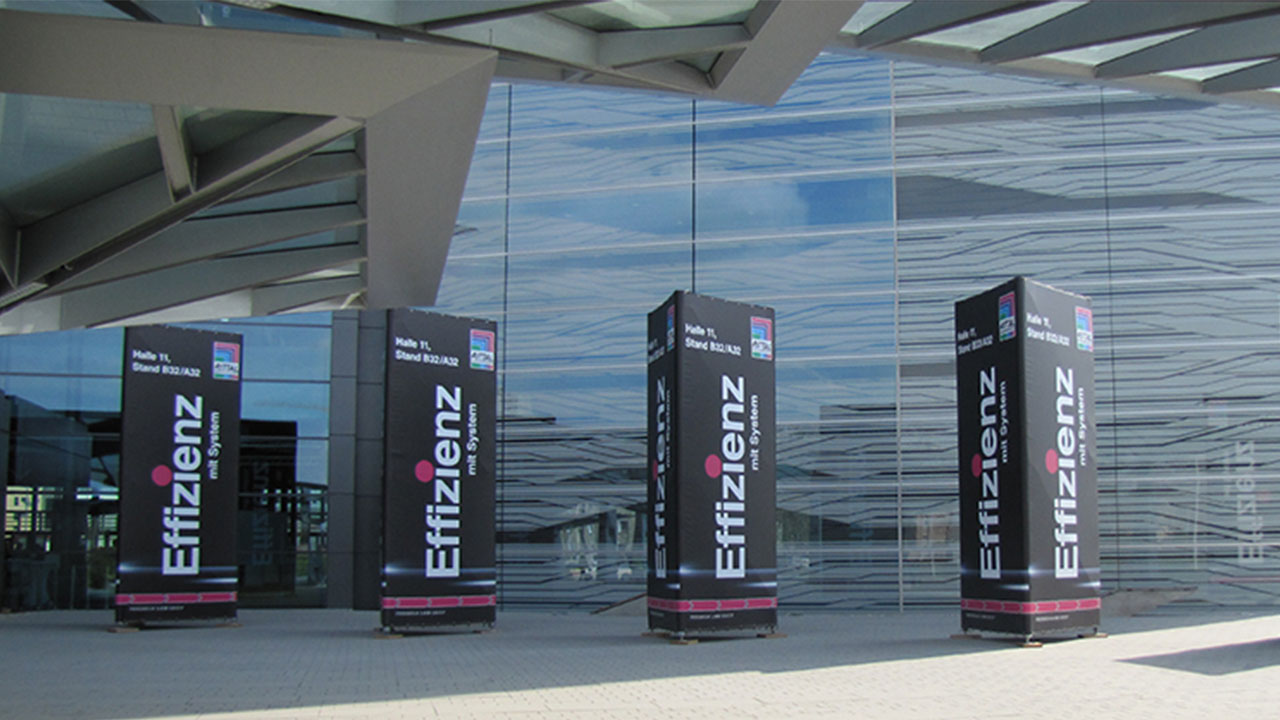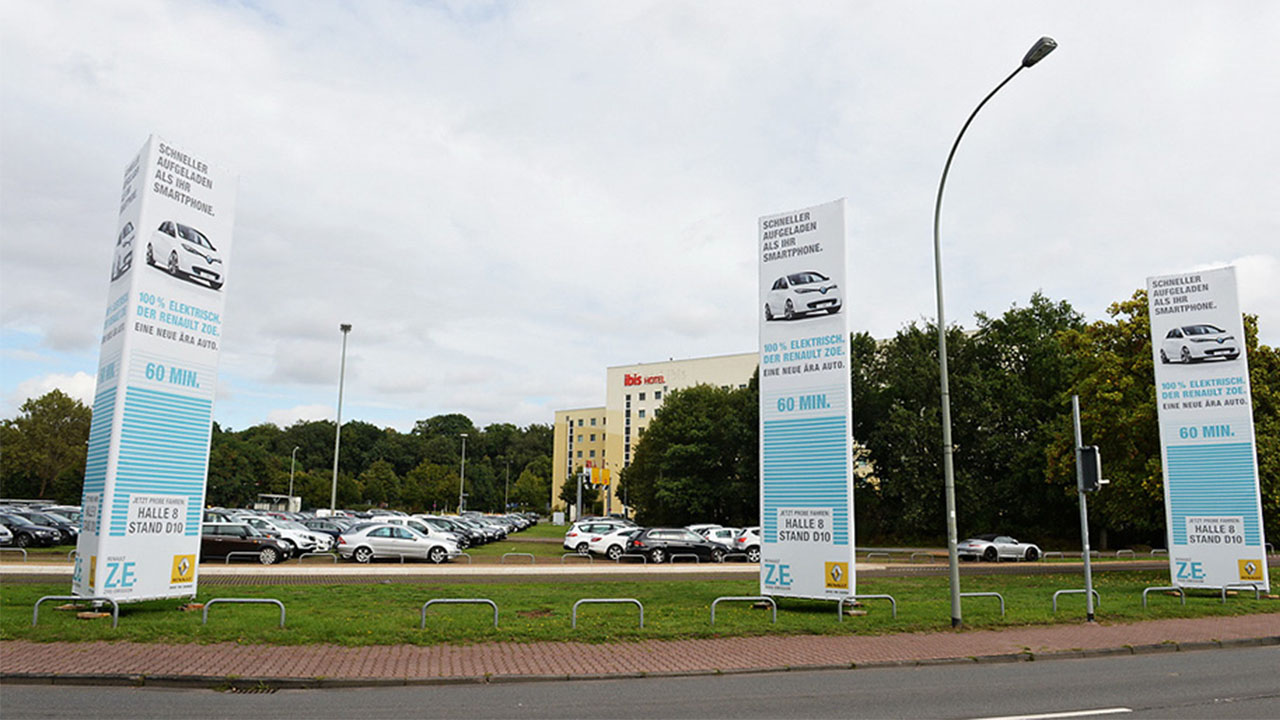 Your message in the top spot
Whether on the parking grounds for visitors (Rebstockgelände), at the entrances or in the middle of the exhibition grounds, the Trigo and Oktavo advertising towers create an outstanding advertising impact.
Oktavo - 8 m or 10 m high
Trigo - 3 m or 5 m high
Flags: Omen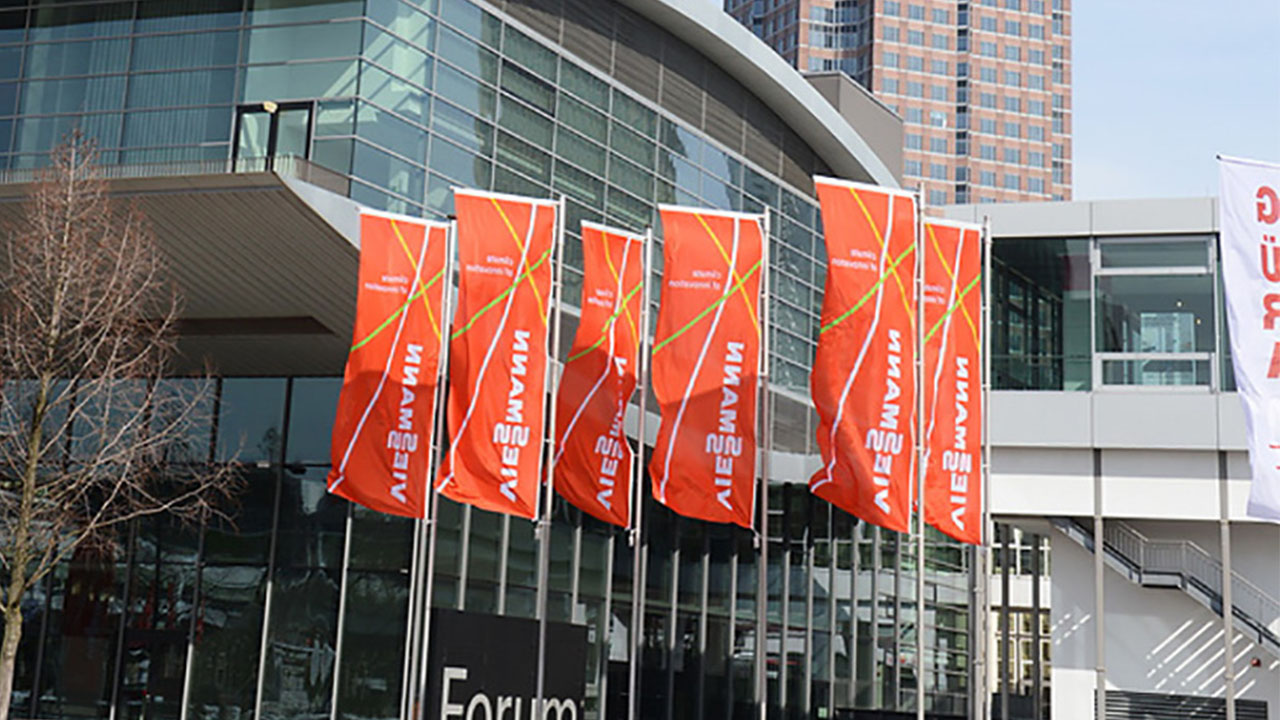 Raise awareness to its heights
Set your mark with Omen, the advertising banners on the exhibition grounds. Use several flags to attract even more attention!
8-metre-high flag masts with boom
Hoisted flag (portrait format) with max. 4 m length and 1.5 m width
The rental fee is inclusive of hoisting and lowering your flag.
We would be happy to make you an offer to produce your flag
Advertising space: Maximo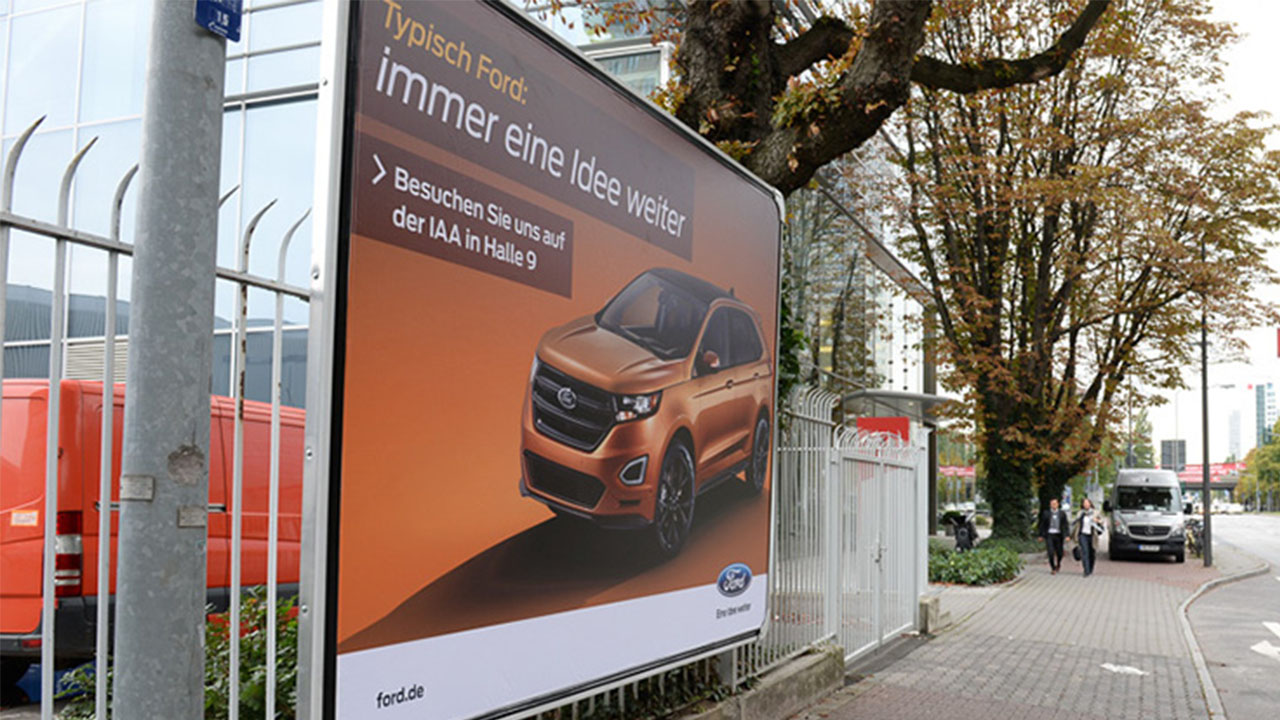 Guaranteed maximum impact
Maximo well help turn your billboard into a big event. Reach countless incoming visitors and passers-by with seven cleverly placed billboards around the exhibition grounds and at the entrance gates.
Format: w 356 x h 252 cm
Large advertising spaces: Posto, Kubus, Viadukt, Giganto & Prima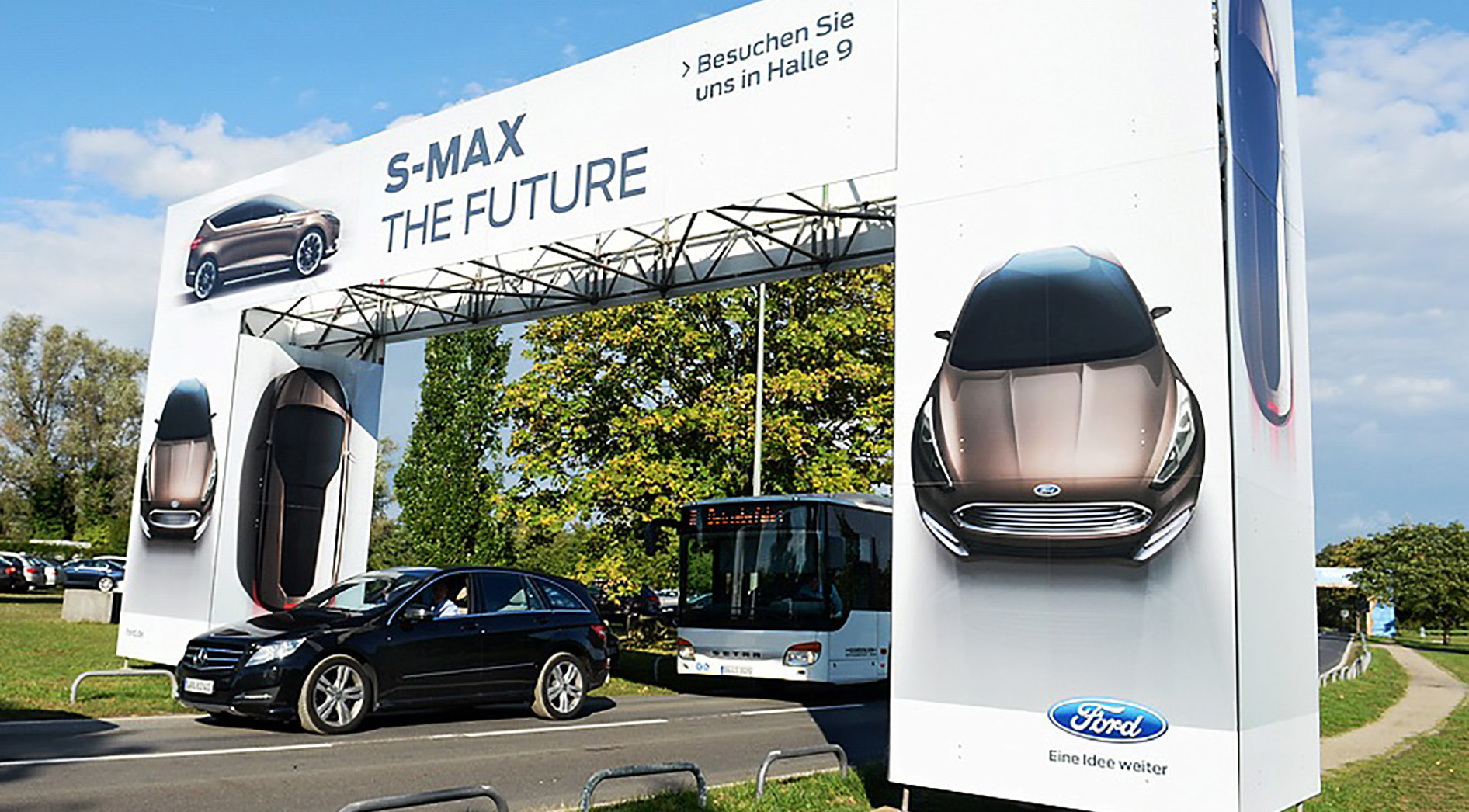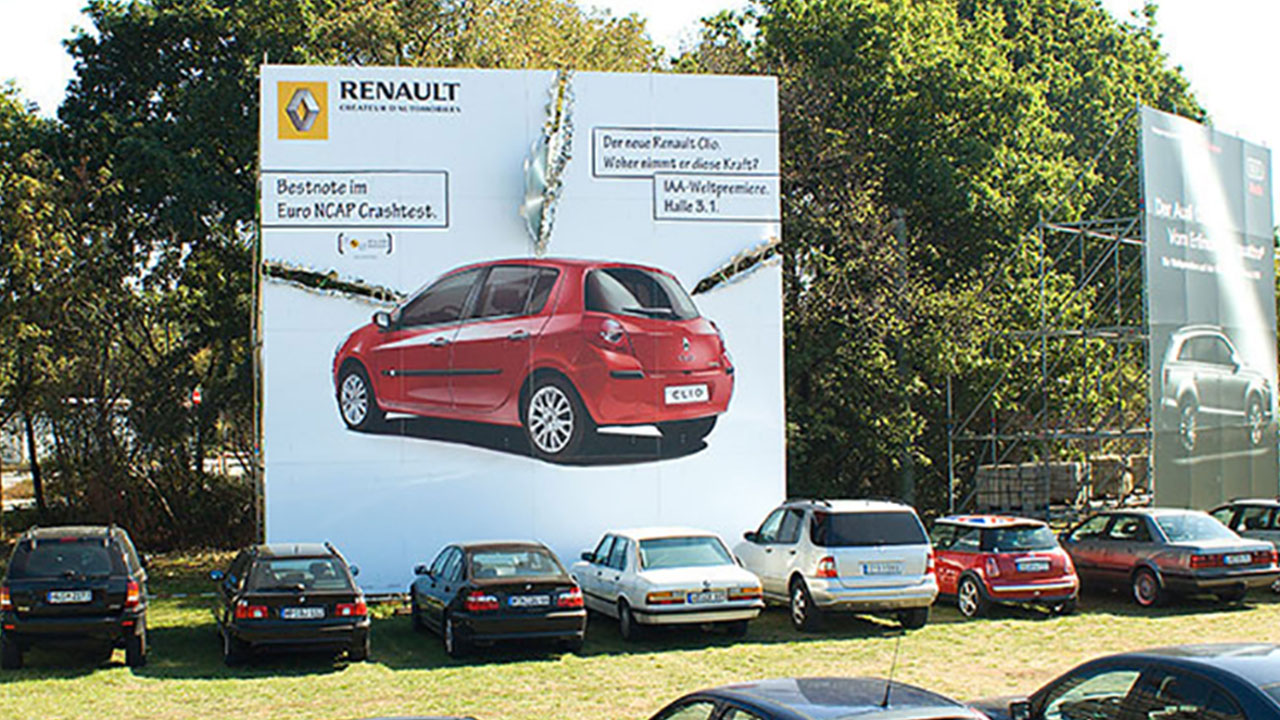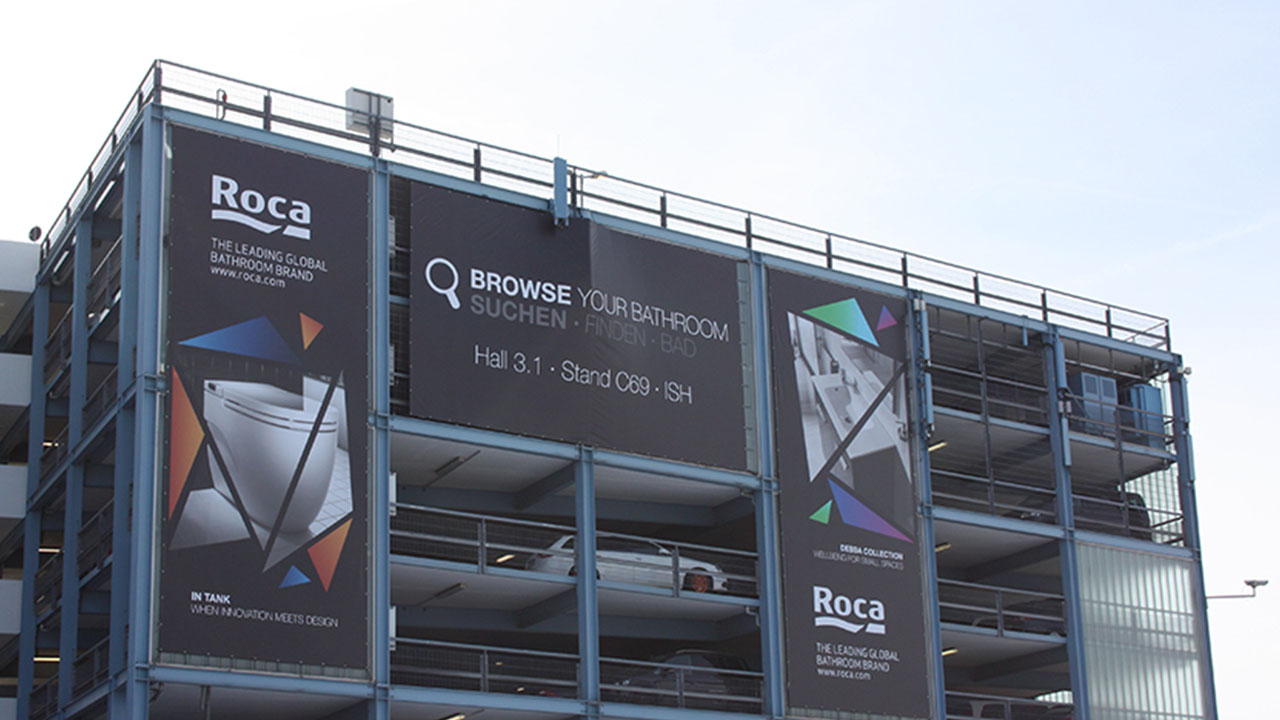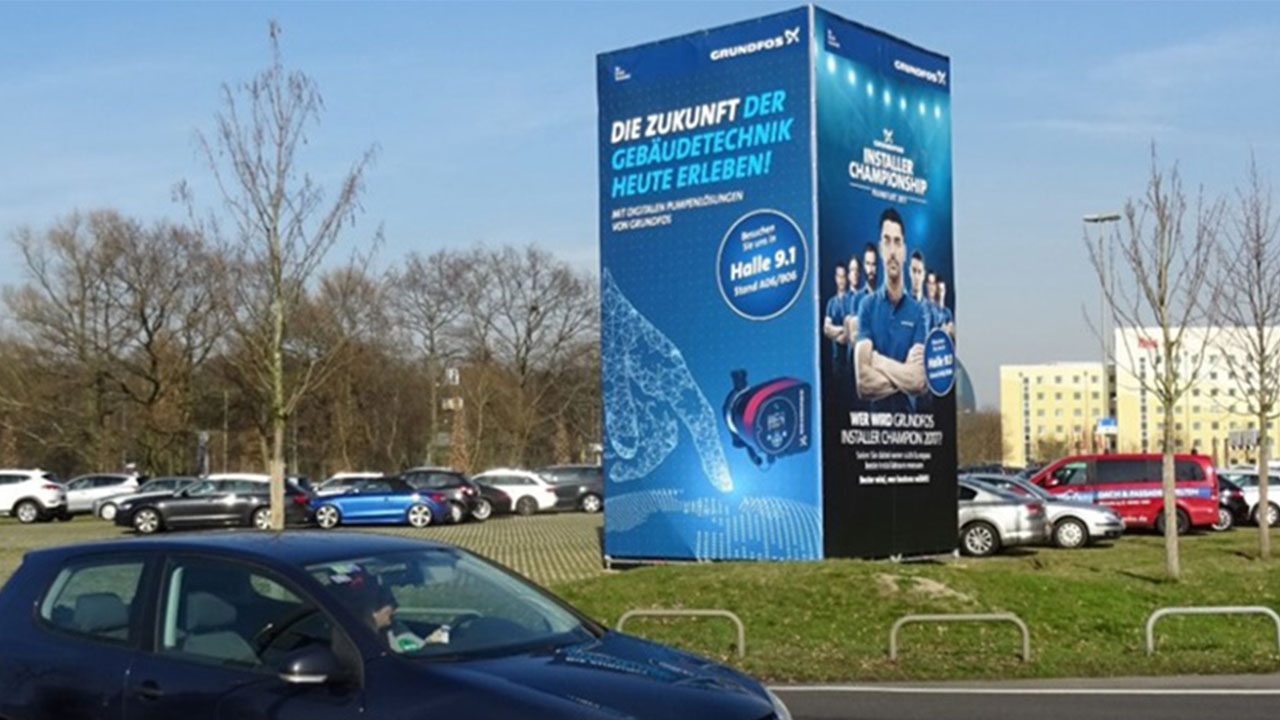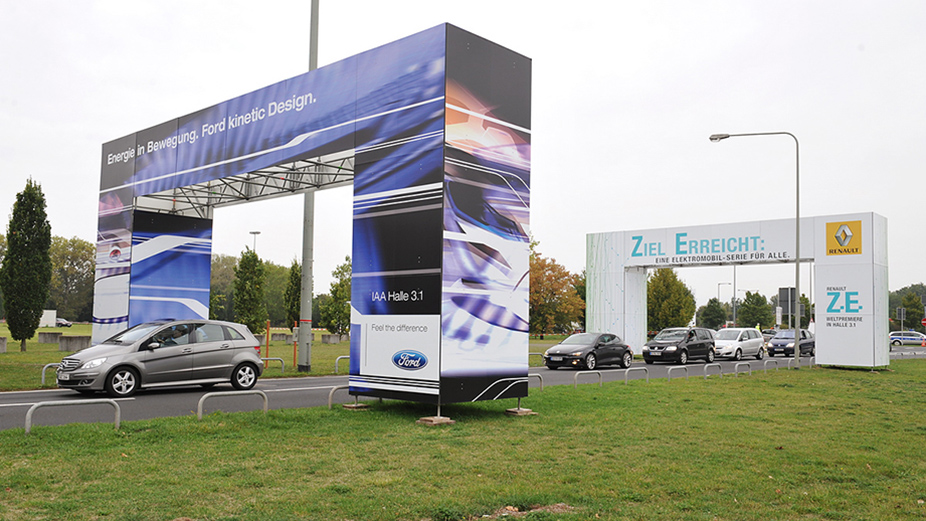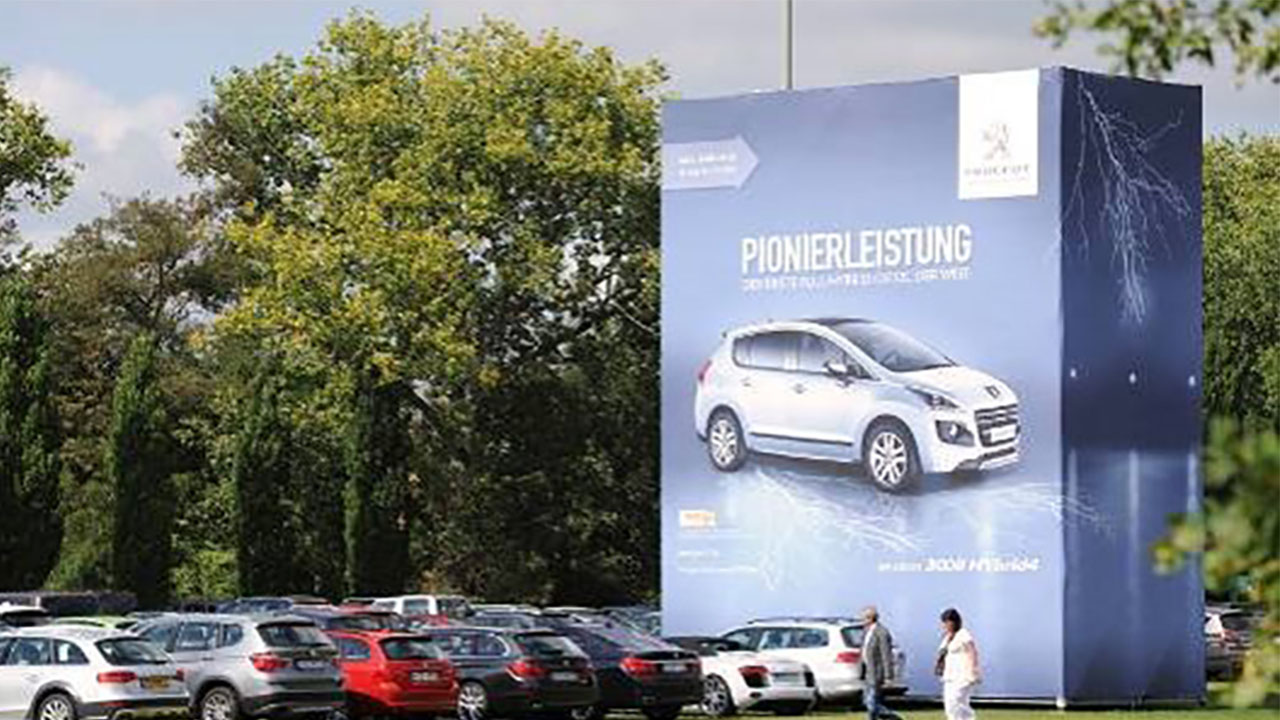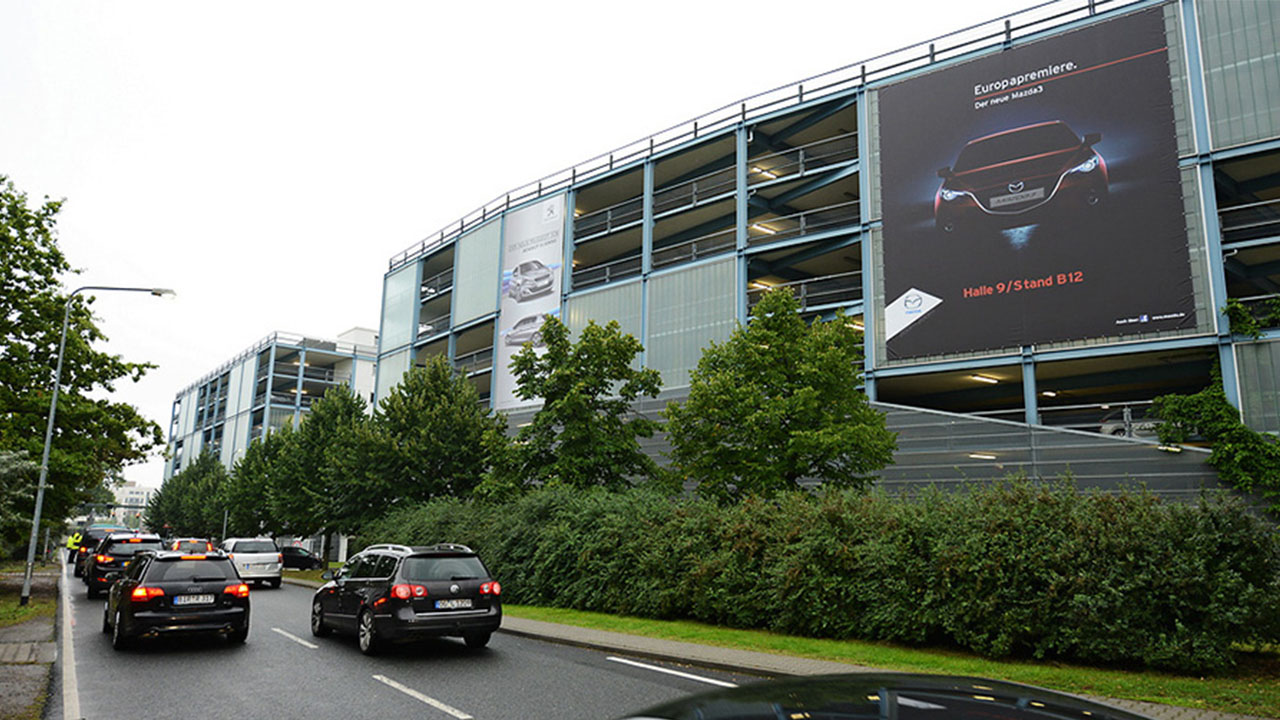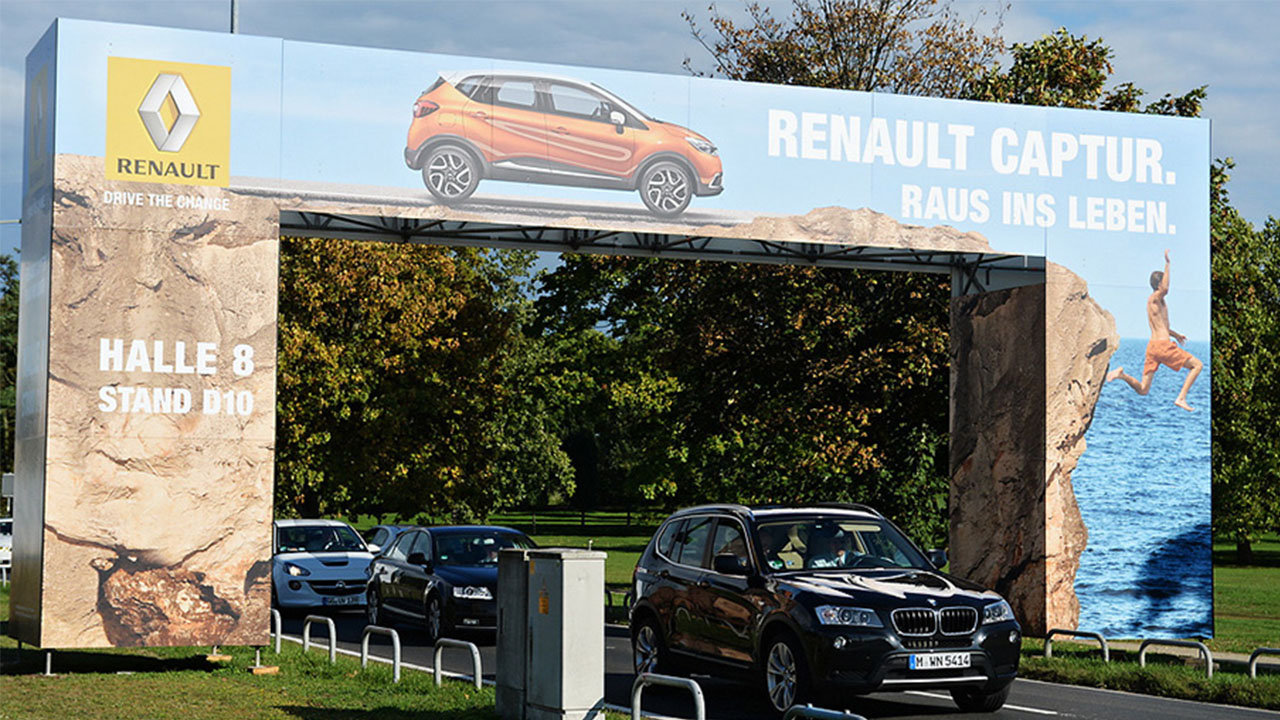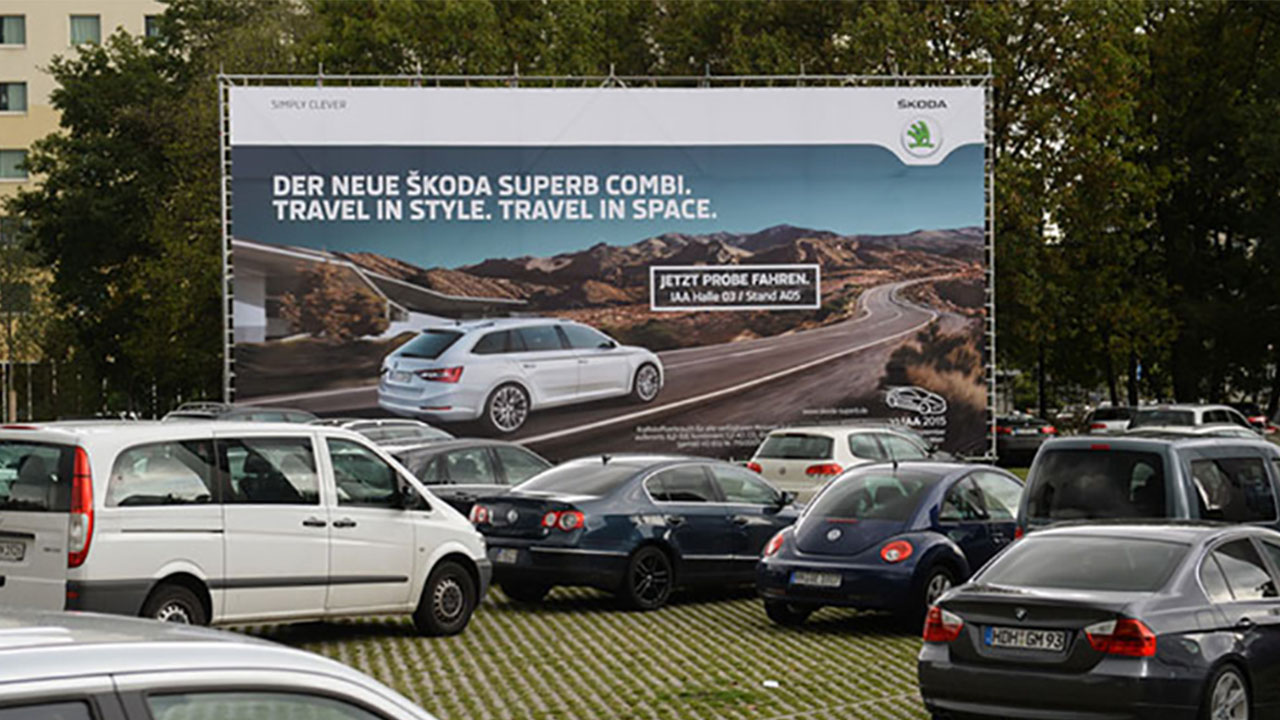 Centre stage for a grand presence
An impressive façade banner at the Rebstock car park or a gigantic advertising bridge over the access roads – this and other advertising space around the parking grounds, hardly anything compares to the impact they have.
Viadukt - advertising bridge on the Rebstock grounds
Format:  w 1.300 x h 600 cm (width of pillars: 218 cm each)
Posto - façade banner in the Rebstock visitor's underground car park
Various sizes available.
Giganto - large advertising space in the Rebstock visitor's car park
Format: w 800 oder 1.600 cm, h 800 cm
Prima - advertising tower in the Rebstock car park
Format: w 400 x h 800 cm, four-sided
Kubus – large advertising space in the Rebstock visitor's car park
Format: w 800 x h 1.000 x d 400 cm
City-Light-Poster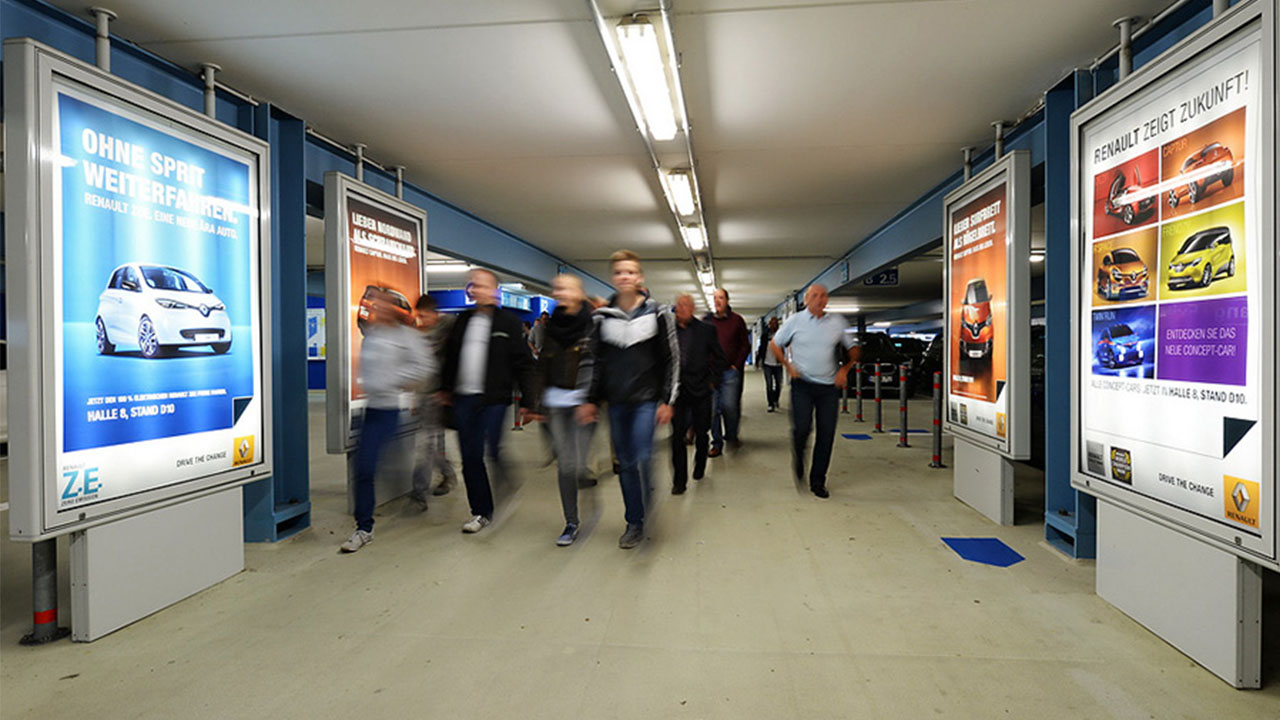 There's no way around it
With our City Light posters in the Rebstock underground car park, your advertising gets off to a flying start: it won't be missed by visitors on their way from the car to the bus terminal.
Format: w 119 x h 175 cm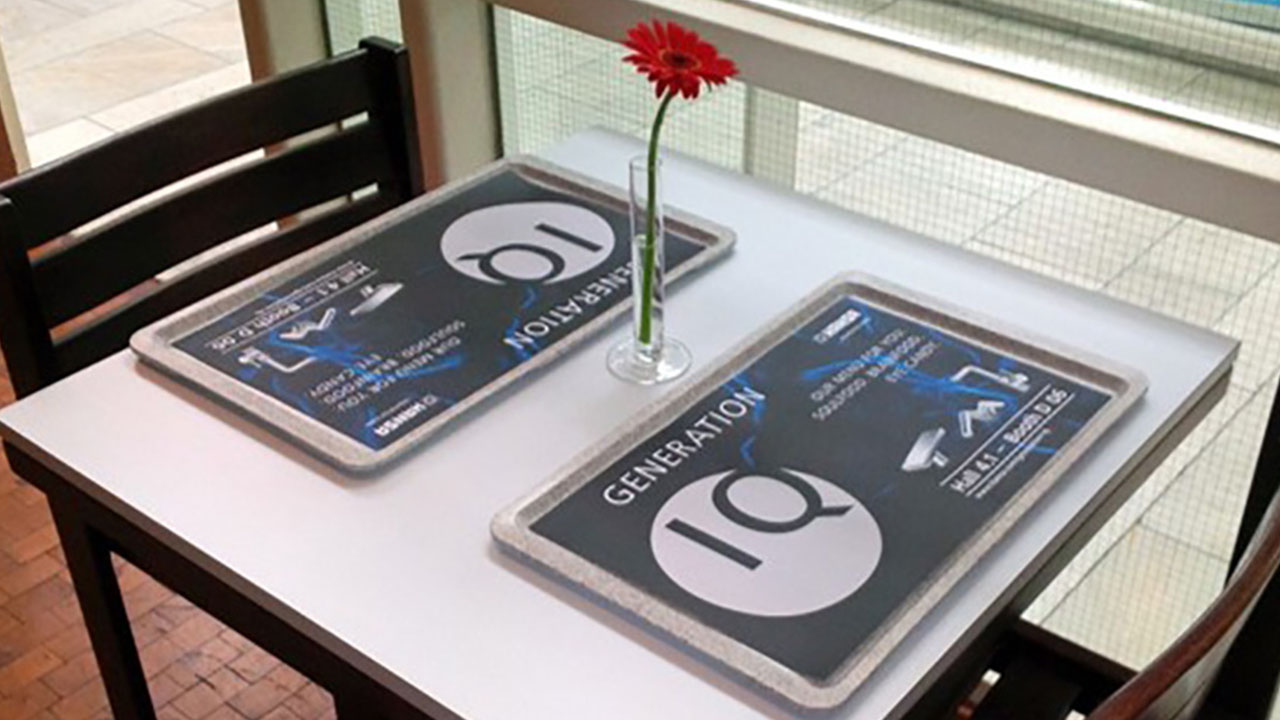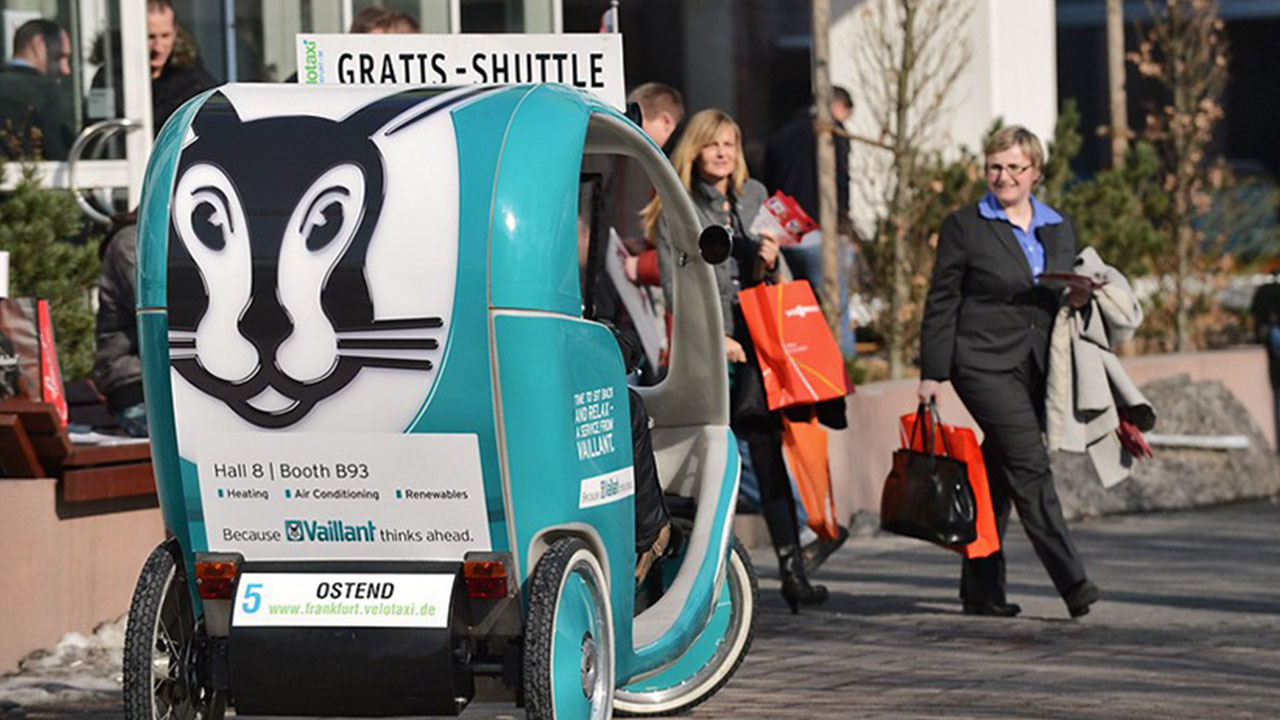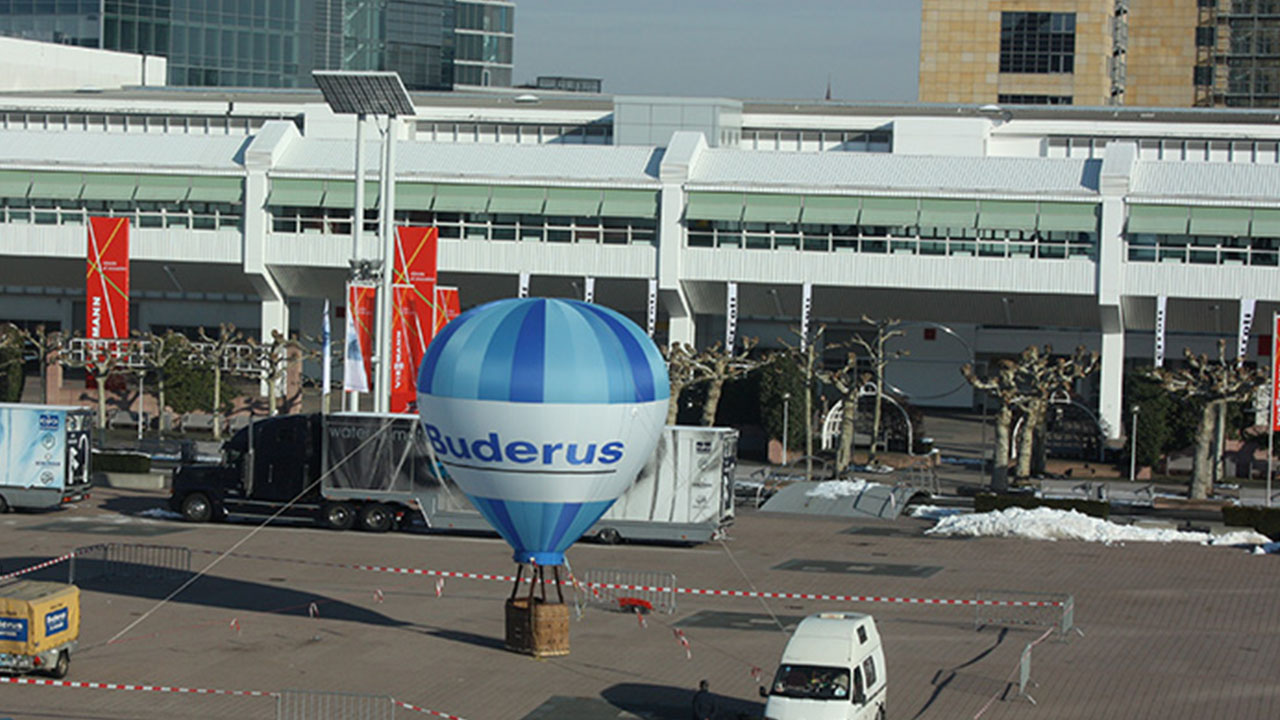 Everything is possible
Have a unique advertising idea, planing a special promotion? No problem – let us think of something to implement your idea in the best ponssible way
The Team